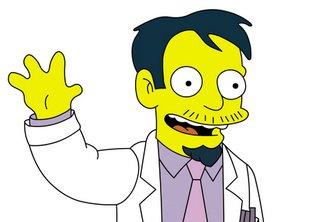 Hi Everybody!!!
(the usage of Comic Sans was completely warranted.)
My name is Joe, I'm 26 years old, living in Maryland where my fiance and I are raising our 4 month old daughter, and I'm addicted to good design. I've been working as a professional graphic and web designer (I like to call myself an All-Purpose Geek, because I do just about all things computer) for about 6/7 years now. I currently work as a freelance designer, though I'm really trying to transform my business model away from freelance and more towards contracts, I am also part owner of a small clothing company based here in the DC area.

I'm mostly self-taught, though I spent some time at the Art Institute of Atlanta a lot of my training just comes from trial and error and finding the info on my own. I am, however, thinking about going back to school and getting my degree. I'd also like to get a better foundation and really sharpen my technique which I feel is tough to get solely from a book.

I look forward to some constructive conversations with you all in the near future that result in me learning a lot from what seems to be a passionate and talented group of people ... hopefully I can provide the same for some of you.
Either way, long story just a little longer: I look forward to contributing to the board.