I am making an advertisement poster for my first project at university based on my feelings towards my football (soccer) team. I have decided to use the emotions felt on match day and I have been trying to show what these emotions are through an advertisement for the club.
I think the football pitch will attract my audience (Birmingham City fans or football fans in general) along with the blue and white colours of Birmingham city.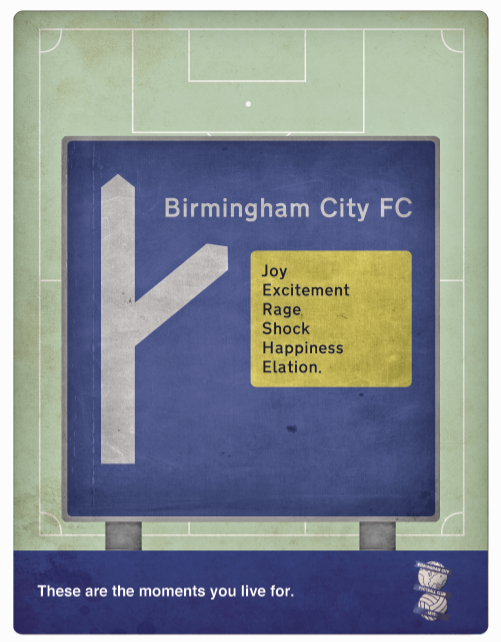 What do you think about it?