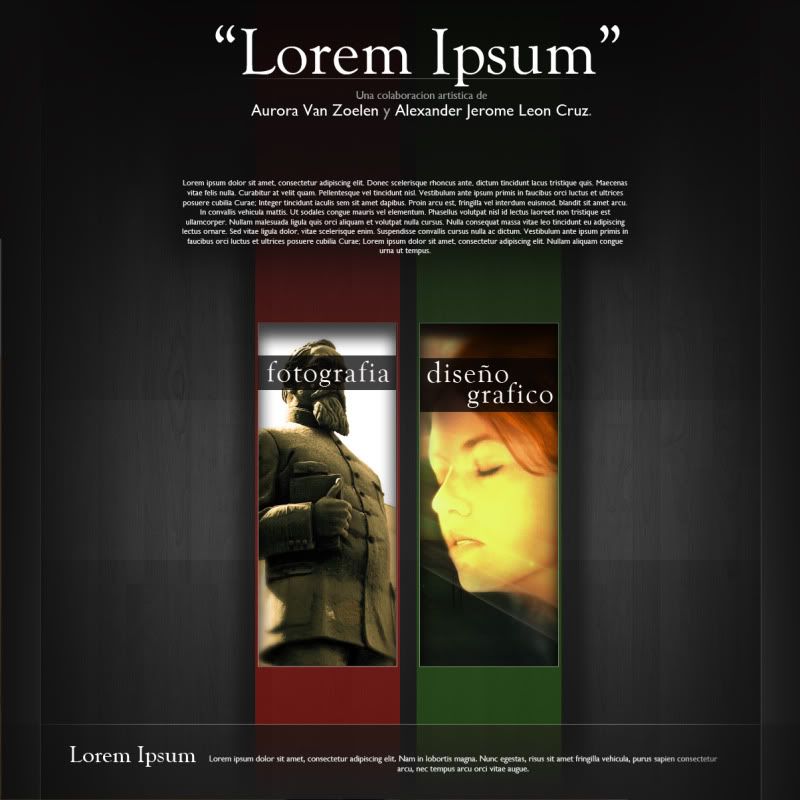 I still haven't started coding the site (not quite my strongpoint... I'm heavily reviewing some Dreamweaver tuts here and there to get the hang of it. If it comes to that, I'll go with SiteGrinder), but I would like some community feedback before doing so.
The focus of the site is simplicity, and guiding the users eyes to points of interest through contrast of grayscale and color coding. Simplicity is another thing I tried to make clear, to not steal focus from what is really important: the images. The website is going to be used to present digital art pieces and photographs (It's a collab project, me and a fellow photographer) for a contest.
When it comes to making the gallery, I was thinking about using the automatic Web Gallery function in photoshop, edit the HTML to have a transparent background, and iframe it on a seperate page. Down below is how I envision the gallery page looking.
Feedback will be greatly appreciated.