For a long while I kept posting illustrations here, that makes me almost forget I started with my funny home accessories (especially pencil holders) here long time ago. Well it's time to bring some new stuff out to gather opinions from you guys
Well the first coming one is "Poopoo sucker" (the pencil holder), yes, pencil holder again o_O
I finished its concept graphic and 3d model in 3dsmax last year (2008). And this year (2009), we finally make the prototype out. Me and my partner(Steven) really like this piece, also quite excited about soon it will be officially opened for sale under our company MOMO's workshop limited.
Attached graphics are new made after the protoype was done, we gonna use them for the package box.
Well as I got too many ideas for pencil holders, Steven even made jokes on me that I am almost a "pro" pencil holder maker -__- To prove that I could make something else, the following are some new polymer clay mix super sculpy puppies I've done recently. Oh they're colored by acrylic, and sprayed matt cover to finish.
The magic planet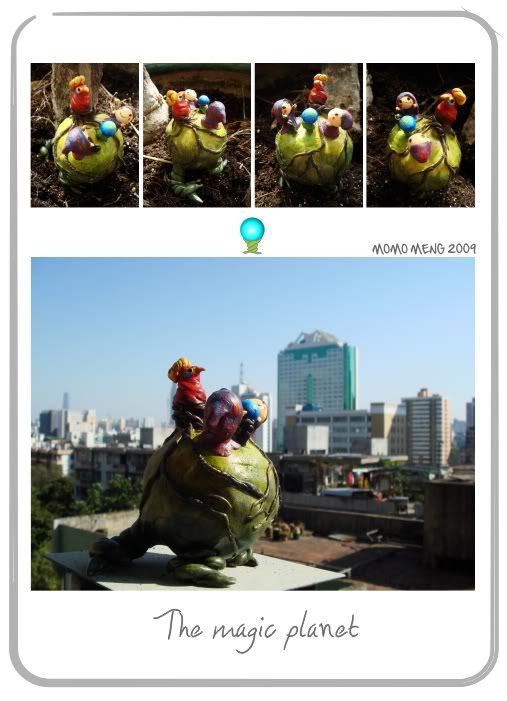 The lava planet
The bubuna planet
The candy planet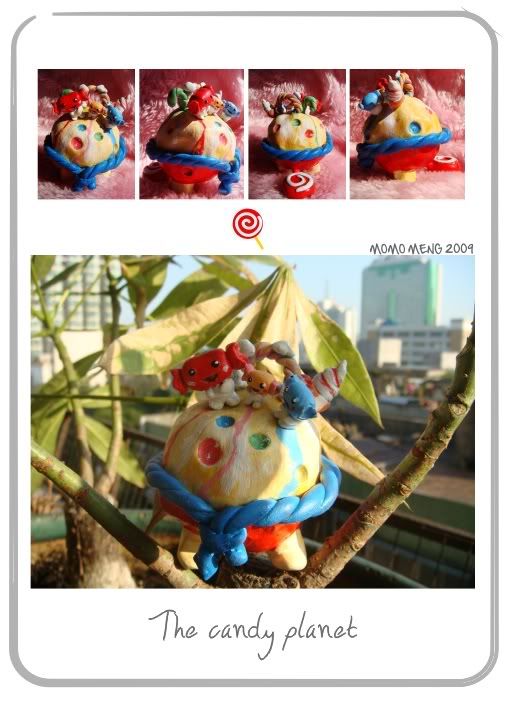 And the little world
Wish you guys like the above works, and of course, comments and ideas always welcome! Have a great holiday season everyone, cheers~