This is my first attempt at...
well
really anything that takes skill.
I am used to most aspects of photoshop, but then again there are thousands of things I still need to learn. Most of the time I do things like switching faces, photo manipulation type of stuff.
But my buddy is promoting a club that has an awful flier apparently, and he asked me to make a better one... Somehow
Get ready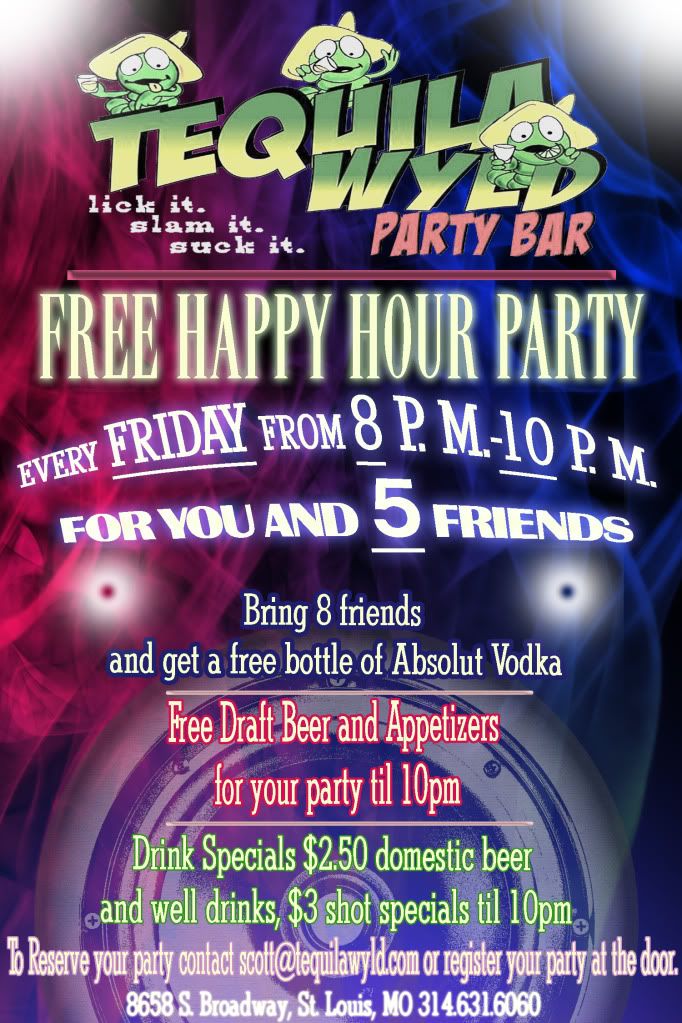 so that is it
This is what I came up with, for a "Vegas style club" in St. Louis
I have to use their logo at the top, and like I said, never done this before. I can't tell if someone could look at it and understand it alright, or if they would get a headache trying to read everything
Any suggestion is much appreciated, thanks!