Hello everyone, stepping inside the new lunar year, wish all you guys good luck and all the best!
Well I still carry on with my
"boxes of life"
, but different from before, this time I did the lining job after my sketch.
In the former
"boxes of life"
series, I colored directly on my pencil sketches. That gave me a certain rough but natural feeling, I don't know~ But if zoom in on certain spots, I would feel quite rough and not clean enough, as some pencil lines are quite thick and messy.
For
"boxes of life --- Lottery"
, I gave it very clean outline through coreldraw. No messy pencil lines anymore, I found it a lot easier to color, and the whole drawing looks clean and more vivid.
I like both ways, but feelings are different. I just not that sure which way is better. So hope you guys give me some opinions and advices. Thanks a lot, cheers~
Boxes of life --- Lottery
Detail of
"Boxes of life --- Lottery"
with clean
vector outline
:
Compare with
"Boxes of life --- Puppet"
with
pencil outline
: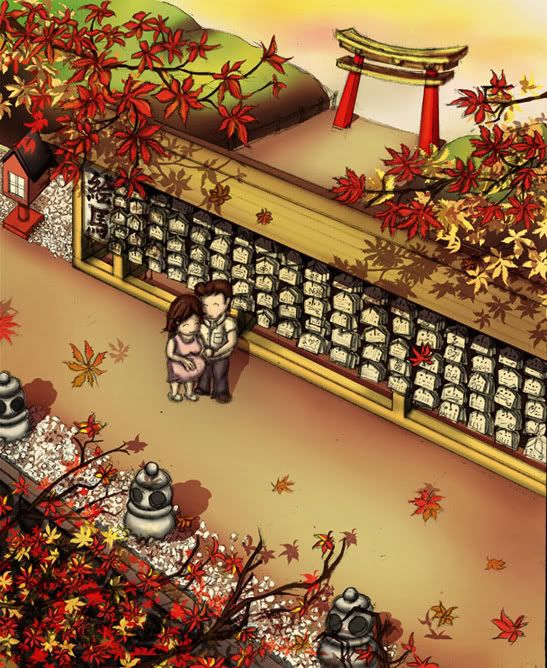 Well thanks for viewing, have a great day everyone
__________________
Just for reference, I list my older posts of "Boxes of life" below:
http://www.graphicdesignforum.com/fo...ad.php?t=48283
http://www.graphicdesignforum.com/fo...ght=boxes+life
http://www.graphicdesignforum.com/fo...ad.php?t=38007
http://www.graphicdesignforum.com/fo...ad.php?t=34374
http://www.graphicdesignforum.com/fo...ad.php?t=29950
http://www.graphicdesignforum.com/fo...ght=boxes+life