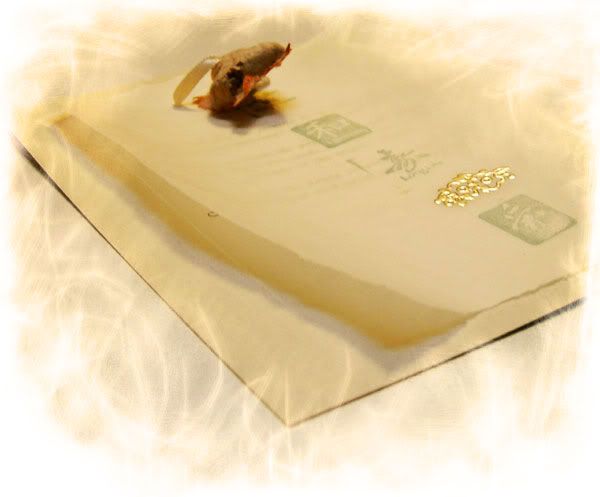 This is part of a favor for a wedding shower that my business partner came up with. She does event planning.
The object tied with the ribbon is a heart made of biodegradable materials. Within the heart are various wildflower seeds made for planting.
The paper over the card is vellum, and upon it are the Chinese characters for harmony, long life, and love.
On the card is printed a personal message for the shower guests.
Please leave some warm compliments for my partner's job well done. I think she did a great job.
More: