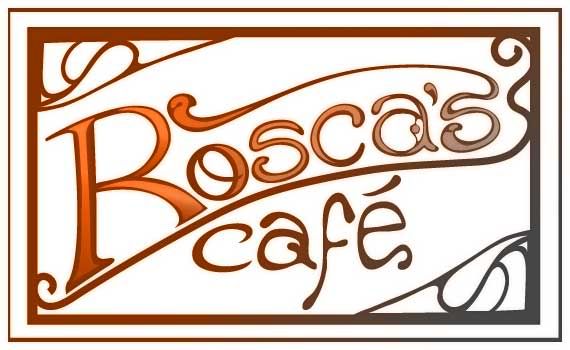 I volunteered to do this project for a restaurant called Rosca's Café. I'm creating a new menu for them along with a logo. This is mostly what the logo's intended to look like. I meant to make it flexible for use outside of the decorative frame, also.
I'm doing this in Illy 9 and using Photoshop effects on it afterward (employed in this example). Here's what's bugging me: The line underneath Rosca's -- I want it to have widened parts but the only way to do that with a line in Illustrator as opposed to a shape is to employ a brush style. However, this just gives it a uniform angle. I need it to be irregular. I'm also having a real problem getting the line to follow the curvature of the word Rosca's uniformly.
I'm still playing with the typography a little bit, too, so suggestions for that are welcome.