Hello everyone,
This is my first post on the forums and I'd like to introduce myself. I'm actually the editor-in-chief of my yearbook and I'm only a senior in high school, but I've always loved design of any sort (I was started at an early age by trips to IKEA) and have always been crazy.
For an Economics project, I was asked to design a brochure outlining my own imaginary company. For the project, I created [!] and Co., my own dream design and advertising firm. So, my folder became a 18"x12" sheet of black paper with the sides folded in two form two flaps with a larger space inside.
My business add was this:
The two outer flaps were then cut (by hand, since I didn't have a printer doing this, sadly enough), to reveal the exclamation mark.
The outer flaps were designed like so: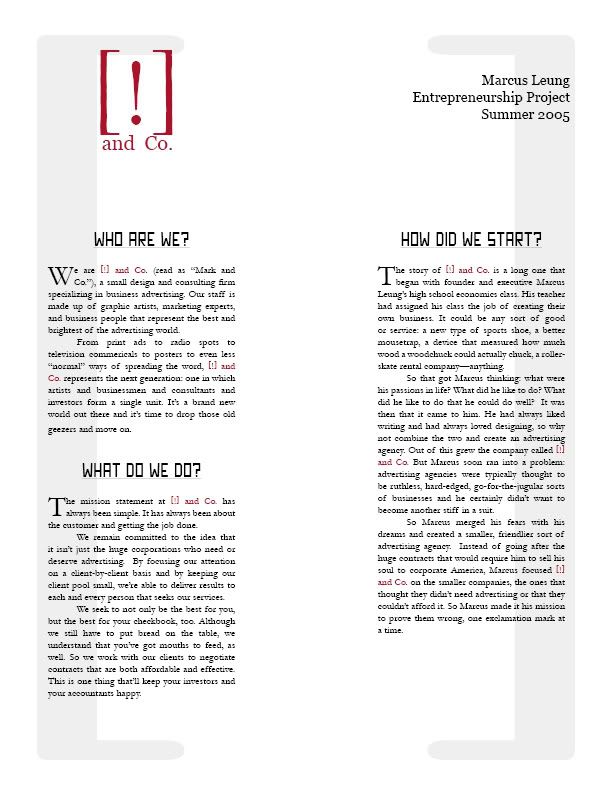 And the inside flaps like so: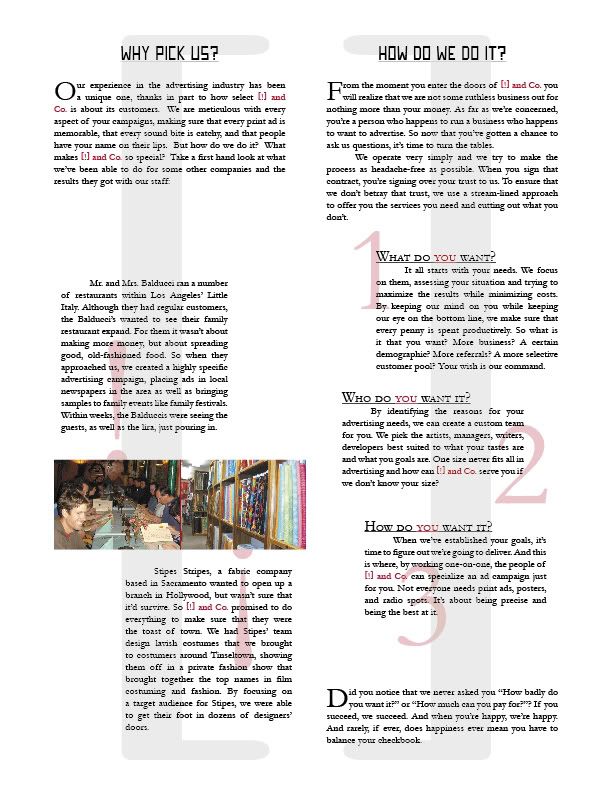 I tried to stay very unified throughout my entire design. The logo and name of the company became an over-arching theme for me, reflected in the larger, but rather transparent, brackets on the flaps. I understand that it is lacks color and punch, but I was shooting for a good sound design that could carry the volume of information required for the project.
This was my first truly independent design and I'd love to get feedback from any and everyone.
Faithfully yours,
-effwhyeye