I've always had the idea in my head that I can't draw. I sketch. So I have been meaning to work a bit on my drawing skills. Just seeing what I could do. I haven't done anything other than sketch for a long time. So while watching the olympics this year I would hit pause on my DVR and draw.
This is the first page I did. Real size is 8.5' wide. They all used photo references. Some are exact and some I grabbed bits and peices to assemble the image I wanted.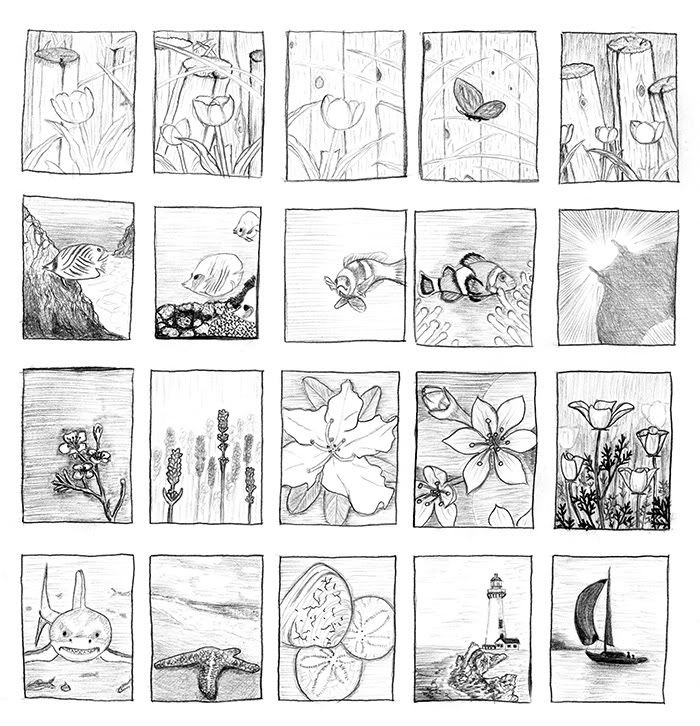 This is the second sheet. Some are just sketches really. Again many of these used photo references with a bit of artistic license. Real size is about 8.5" wide.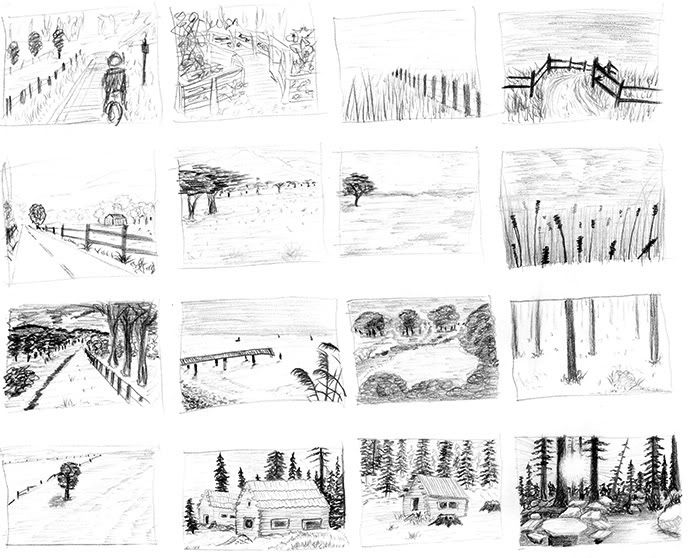 This image is made up of two sheets combined. Real width is again about 8.5". I wanted to increase the size of the images I was drawing. The birds and the ocean I used photo refs for. The rest I just drew.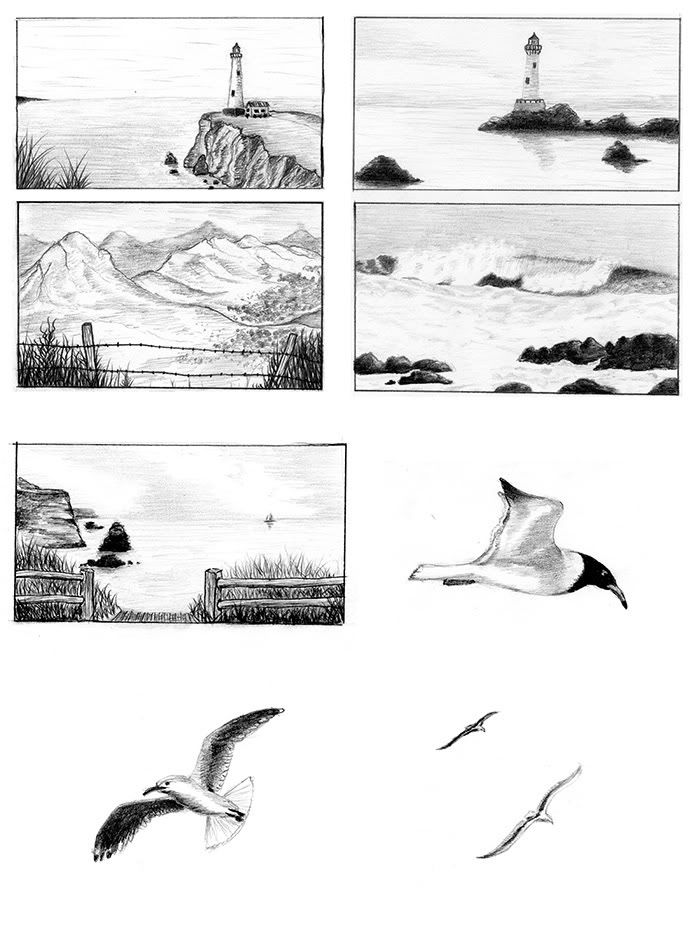 Almost all the images were drawn with mechanical pencil .5mm with HB lead. The only drawing I used something else on was the ocean scene. I added the use of a 2mm lead holder 3H lead. The paper was generic laser printer paper. The photo's refs are my own, or from morguefile, or sxc.hu.
I must say i'm really enjoying this exploration. My one college drawing class was never this fun. And my results so far are rather surprising. At least to me.
Anyone else exploring their drawing skills?