As a photographer, you sometimes end up capturing a moment in the eye of your camera, which makes you wonder "what really happened there?".
I had one of those moments last night at the Edmonton Oilers vs. Anaheim Might Ducks hockey game. On my CF card I found this puzzling image, which I could not figure out: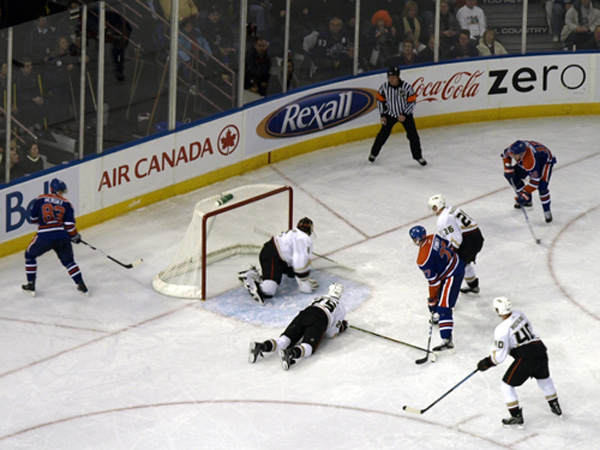 Now, I don't know if it's just me... But I could swear that there is NOTHING THERE where the players seem to be looking.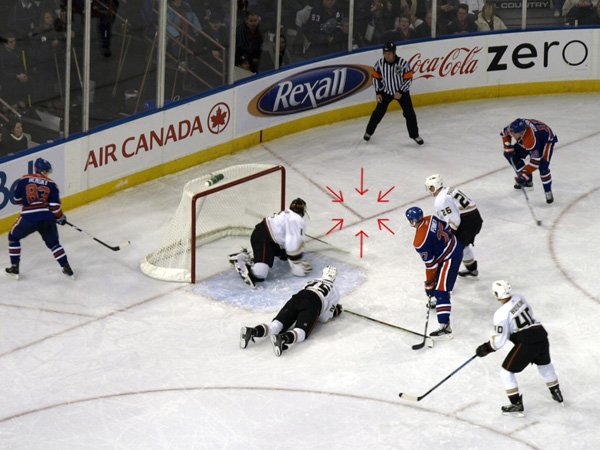 So what exactly are these players looking at? You tell me...
I challenge you to fill in the blank spot and show us what weird thing YOU think should be holding their attention and concentration so.
Simply right-click (Windoze) or control-click (Mac) the first image and save it to your computer, add your piece then host it somewhere and show us your magic.