I discovered that hiring pros to design book covers is expensive, so I'm trying to learn how to do the job myself. My first attempts were unanimously jeered, but I've made some improvements.
Anyway, what do you think of these two book covers? The first represents a huge state symbols reference that's a fairly typical reference book - a little stuffy, simply because it includes every redundant state symbol ever adopted.
The second cover represents a more readable reference which focuses on the more notable state symbols, using them to tell stories about each of the fifty states.
The second cover is probably too complex, or "busy," but I thought I might get away with it as long as the title is readable.
I hired someone to create a cover for a third book I'm working on. If I can't produce quality covers for my state symbols books, then I might hire a pro to do them as well.
Thanks for any comments.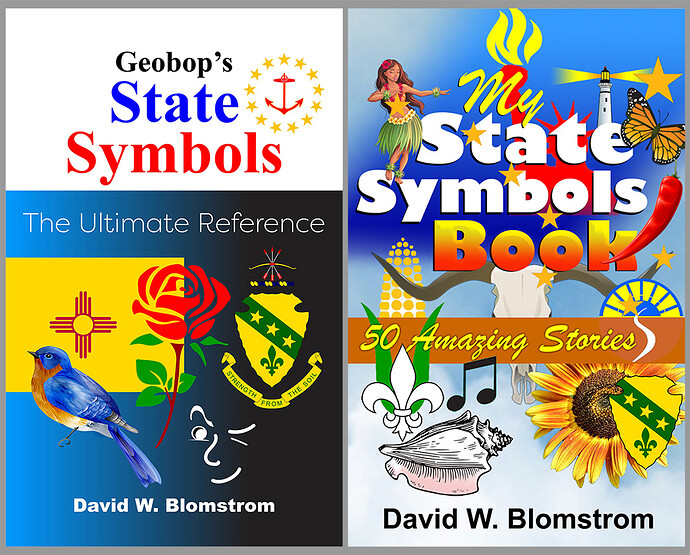 *