Anyone need a profesionnal logo
Find me on facebook graphic planet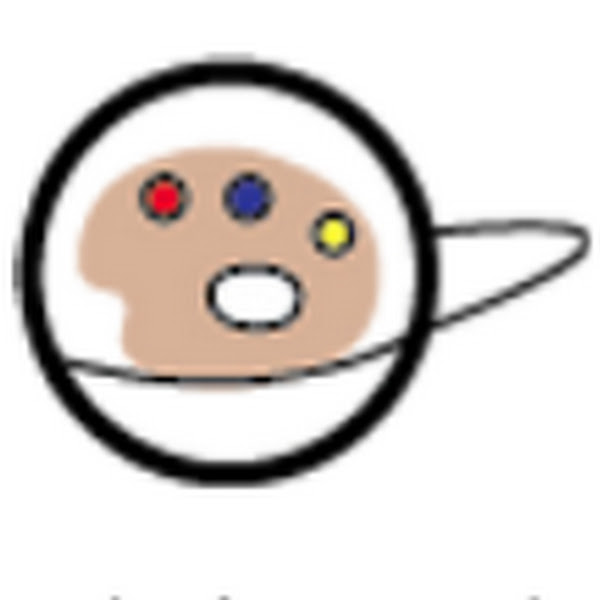 As @Eriskay suggested in your other post, we're not really your target market. This forum is made up of professional designers (plus some students and some folks that dabble in design). Many of us design logos. I don't think you're going to get much work advertising here.
Yeah thanks this is what I thought but, maybe some clients shows up
If they do, they're unlikely to get one from you. The example you supplied is terrible in every way imaginable.
It's also not permissible to advertise here. Normally, I'd delete the post, but since others have responded, I'll leave it.
Don't use up work or any crowdsourcing sites
I don't lump UpWork in with the other crowdsourcing sites. UpWork doesn't use the contest model. Instead, freelancer bids are submitted in response to creative briefs, and clients select which bids to accept. At that point, back-and-forth negotiations take place and a contract is agreed upon with funds held in escrow before any work takes place.
The downside is that most of the clients are inexperienced in working with designers. Most are individuals or small businesses that underestimate time and cost. When choosing designers, they tend to pick those with the lowest rates, which are typically a fraction of what they might cost at an agency. On top of that, UpWork takes their initial 20% cut off the top.
Last year, when I went full-time into business for myself, I used UpWork to fill up holes in my schedule. Although I'm no longer using them, I picked up some good work there from clients that have subsequently transitioned into well-paying, long-term, quality-conscious relationships that I wouldn't have found otherwise. In addition, UpWork promoted my work in Google searches, and I ended up having several very good clients contact me directly, outside of UpWork, as a result.
Sounds like you had a positive experience
The tricky parts are building your reputation and selling yourself.
At the beginning you're going to work for literal peanuts, just to get positive reviews and buid a good job success score, preferably 90-100%.
You also have to know how to write enticing proposals, which should be all about how you're going to solve the particular problem of your prospective client, and NOT about you, your accomplishments, skills, abilities etc.
You also have to know how to find a good client, namely:
a verified payment method, so they don't disappear without paying you;

a good reputation;

a hire-rate of at least 50-60%, so you don't waste your credits (called "connects") on someone who's likely not going to hire anybody anyways;
Currently at the peanut stage, while also working a part-time job as well as having other responsibilities. The fee, tax and currency exchange feels like a big downside, would you say it's still the best option for starting out and building clients?
Yes, since finding clients entirely on your own is much, much more difficult (and also much costlier).
I couldn't agree more - except on the 'costlier' part - not sure why?
Another thing about UpWork is that if you consistently get stellar feedback from clients, have a great portfolio, and keep a 90-95% rating over several months, UpWork will raise your visibility and begin to contact you about taking on better jobs for their more fussy and savvy clients. In addition, better and higher-paying clients will begin to contact you directly asking you to bid on their jobs.
This is easier said than done, however. Getting to that level really does mean going the extra mile for clients and doing the best work possible in order to attract the best clients.
Just to stress this again, UpWork is not a typical crowdsourcing site that uses a contest model. You set your own terms, negotiate your own terms with clients, and work with them directly in pretty much the same way you might with a client you found in your own city. No work is done for free or before a contract is in place for the job.
Most of the potential clients on UpWork are looking for deals, window shopping, kicking tires, and are largely a waste of time. As @Jakub_Trybowski said, check out client scores, what their hiring rate is and, just like with any freelance job, look them up on the web to check them out. If anything looks iffy, don't bother with them. Only concentrate on those clients who pass all the sniff tests, and never start working on anything until the contract is agreed upon and money put into escrow.
There are a few good clients on UpWork who are looking for good designers. As I mentioned, UpWork probably won't be a long-term bet for making a good living, but it can fill in the gaps and lead to other things.