I am playing with the grandkids making stop motion videos. We have the basics working. Now I need help with one short term and one long term problem.
The short-term problem is I need 2-3 pictures of a shark with its mouth wide (a) open, (b) half closed, and (c) completely closed. I want to make a movie of it swimming up to and eating a smaller fish. I checked for clipart, but most of the fish are not good side views and there are not multiple views of the same shark but with its mouth in different openness. Something like this would be great.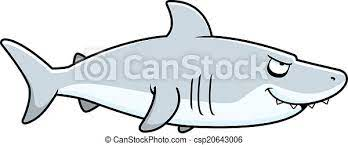 If someone here could make a set and upload them, I'd be grateful.
The long-term problem is choosing a graphics app that is fairly easy and doesn't cost hundreds of dollars.
Thanks for any help.