Is it possible to confine Midjourney to formulaic design prompts that can be a consistent template?
I need help creating superhero cards that require an imposed face with five superpowers defining that person's professional strengths.
The challenges have been losing clarity when adding more than one strength/power and needing to prompt dominance into each of those powers correctly.
Can this be coded in Midjourney?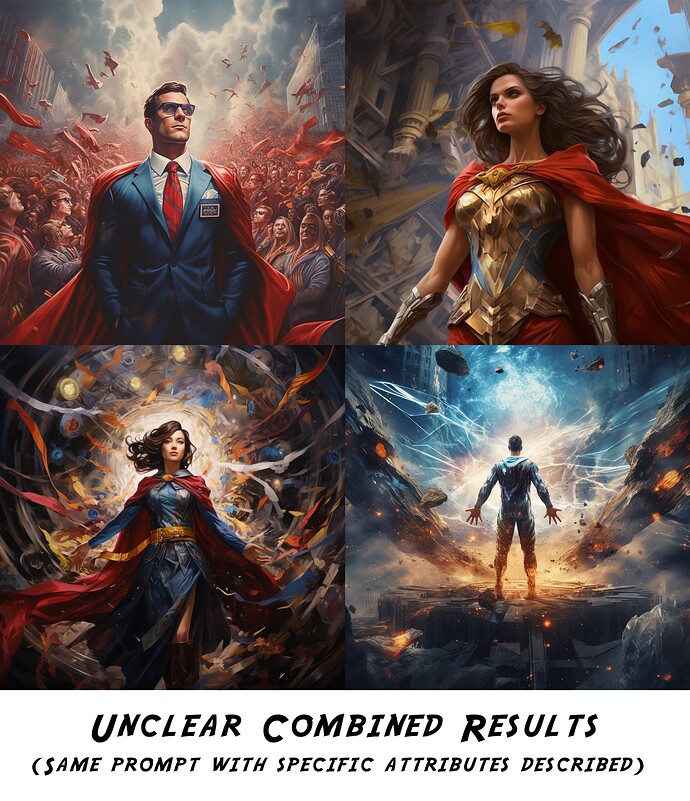 Single prompt with all strengths combined, generating varied options with vague attributes.