A thread from the other day about color got me thinking about a quirky aspect of additive (RGB) color that I suspect is skipped over in university design classes when color theory is discussed.
As most of us know, color receptors in our eyes see the red, green, and blue wavelengths of light. Overlaps of these three colors enable us to perceive all the in-between colors. Using a glass prism, it's easy to separate white light into all its component colors of the visible spectrum.
When we overlap, for example, red light and green light, we get a color halfway in between — yellow. Add yellow and red light together and it produces a new color halfway in between — orange. These new colors are more or less the average of the adjacent colors, but there's an exception on the color wheel.

When we bend the spectrum around into a color wheel, there's an obvious problem. All the colors blend into each other nicely except the violet and red end-of-spectrum colors, which abruptly crash into each other because those wavelengths aren't adjacent to each other in the spectrum.
If we did blend the two end colors, we would logically create a color halfway in between in keeping with how the other colors work. However, using this formula that color would logically be green, but the color green is already used to allow us to perceive the wavelengths in the center of the spectrum.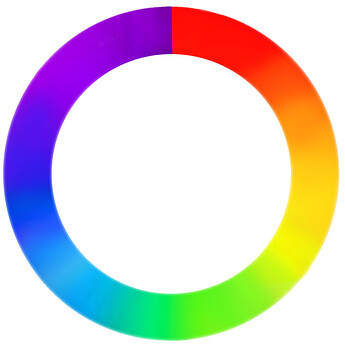 To make up for the visually problematic oddity created by these non-adjacent endpoints in the light we see, our brains do something rather interesting — we create a color that doesn't exist on the spectrum, then we adjust the rest of how we perceive the entire spectrum to accommodate this extra invented non-spectrum color. This workaround color is what we call magenta.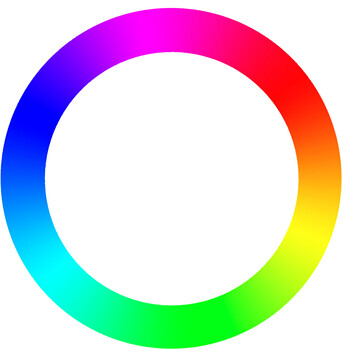 Maybe I've had too much time on my hands today. It's snowing outside and I'm bored.