Put a banana in your buddy's toolbar. Plus bonus cafe and toast.
on a mac to get the toast, it's Shift Option click.
Yeah, you'll note this channel is pc based but they do mention the shortcut keys for Mac mot times.
"toast" plus "mac" used in the same sentence instantly reminded me of this . . .
LOL cute! I love a good Easter Egg

I used to love the Flying Toasters screensaver - did you know it was inspired by the cover art for the Jefferson Airplane album Thirty Seconds Over Winterland … It's a fine album too. The Band sued but lost, mainly because they hadn't trademarked the cover art.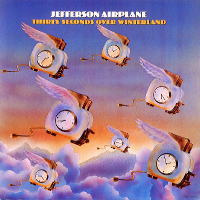 I did not know that. Very interesting.
lol hahahah interesting maan
Hilarious and I now have a banana in my toolbar.
Everyone should have a banana in their toolbar! BANANAS FOR EVERYONE!!!