The size of things with rounded corners. This is only an issue where the rounded corner is your measuring point, like the triangle shown, or a trapezoid or other multi-faceted shape.
And it can be a big issue if you are expecting the dimensions you see when you measure the cut path of a dimensional finished piece.
Figure 1
A triangle that is 20" wide x 20" high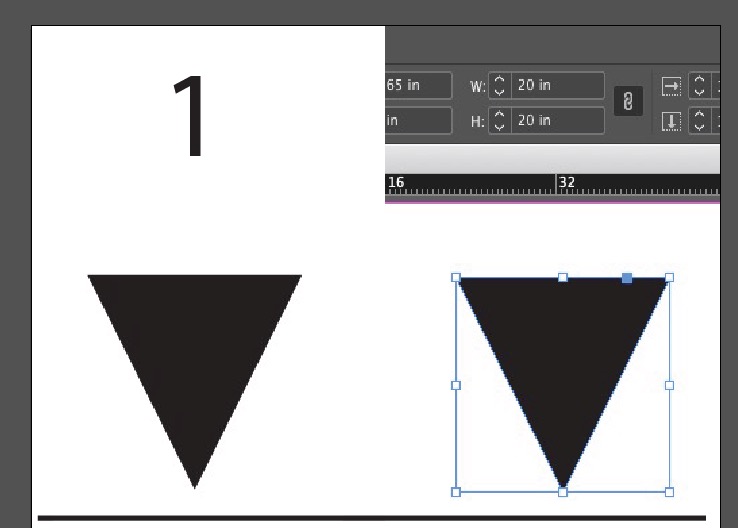 Figure 2
A triangle with 2" radius corners applied in Indesign. Indesign is still telling you it is 20" x 20" to that bounding box it has drawn.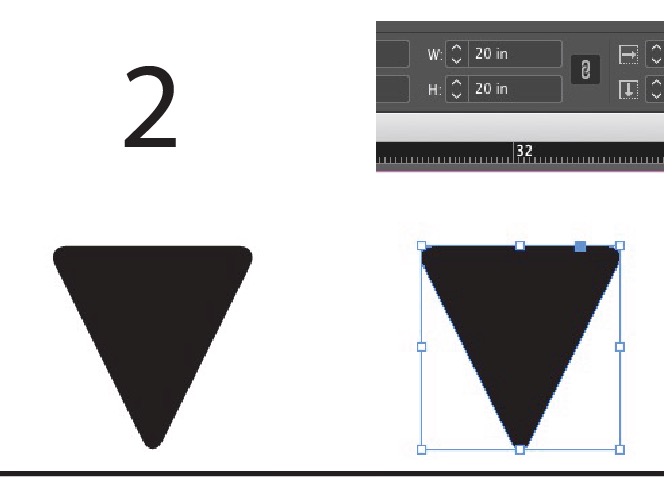 Figure 3
If you actually draw that bounding box with the rectangle tool and click on it, the dimensions you get are 18.594" x 18.9521" That is significantly less than 20" x 20"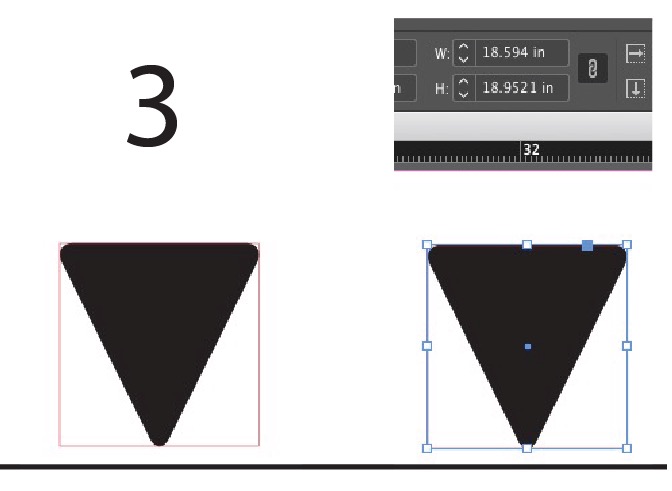 Have a Nice Day!