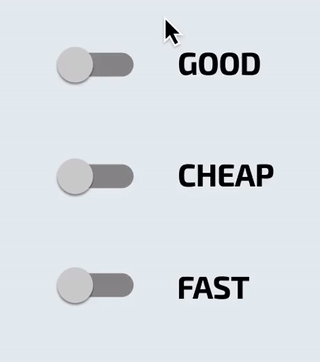 That has been the mantra of the print industry for forever.

Since Gutenberg, probably … 'Schnell, Billig, Qualität - du kann nur Zwei haben…'
maybe even earlier.
I can picture a monk saying that about the illuminated manuscript he's working on.
Or even an ancient Egyptian inscribing a temple.
LOL.