Starting a new thread for architectural posts and links. (Hopefully, I won't be the only one posting.)
Gorgeous. If I could live in any house, it would be one designed by Lautner. Back in the early 2000's, a 4 room motel he designed in Desert Hot Springs was on the market, and I so wanted to buy it. Very cheap, but also in great disrepair, and situated in the meth capitol of southern California. Fortunately someone with great patience and resources restored it, and opened it up again.
Here's his iconic Chemosphere house, inspiration for Troy McClure's house on The Simpsons:
Yesterday, I saw this house on CNN. I love the desert, and the house is interesting, but for $18 million, um, I don't think so.
I follow "Zillow Gone Wild" and a few days ago they posted that Frank Lloyd Wright's last designed home, also known as the "Circular Sun House" has gone on sale for $8,950,000 in AZ.
They have some great shots listed here

I've always enjoyed FLW style
I drive by this every once in a while. Designed by Walter Gropius of Bauhaus fame and it's in Lincoln, MA. It's not very spectaluar and I gotta say, flat roof + New England = BAD idea. Still, it's kinda cool to see on my travels (and I grew up in house that had metal spiral stairs just like those, but on the inside, LOL)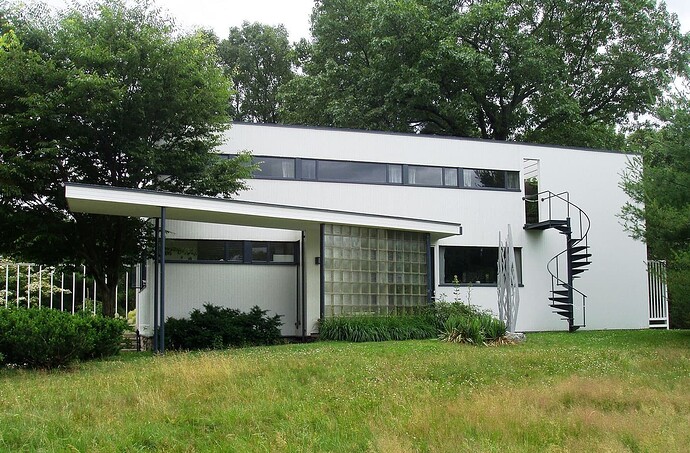 Then there is this one I drive by often cuz we do a lot of work in the Cambridge Vasser St. area.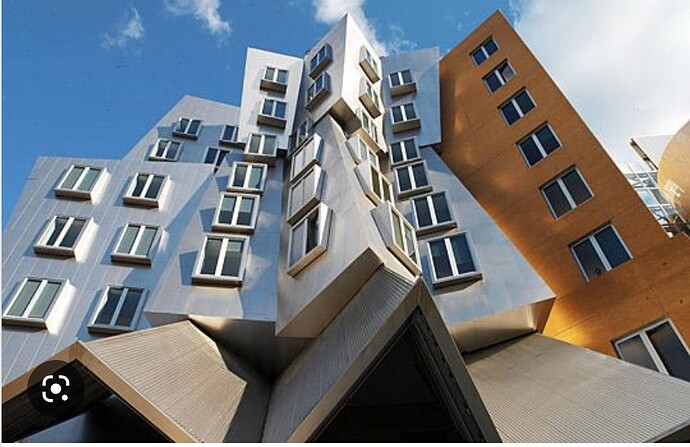 First time I saw it, I said, "that's gonna leak like a sieve."
Yup. And other issues like falling ice… Architect was sued.
But it looks cool.
And another one I see going into Cambridge just finished completion. In the early dawn hours, its silhouette looks like a badly stacked pile of shipping containers (or a really big Jenga game, LOL)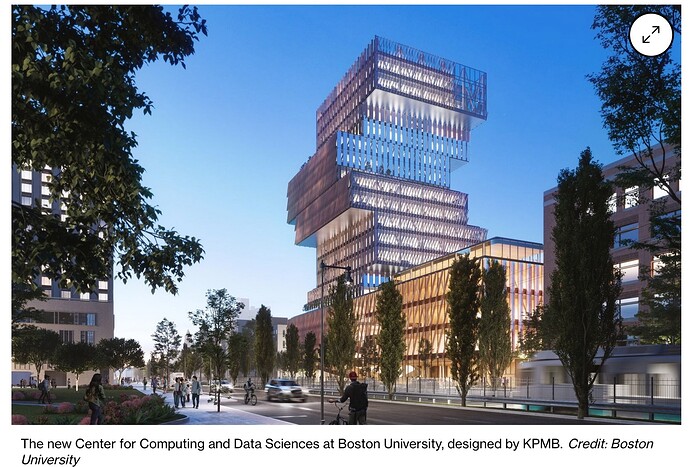 What is the leaky one where the architect was sued? Apartments? Condos? Offices? A hotel? Whatever it is, it's a weird one.
Believe it or not it's at MIT, the Ray and Maria Stata Center for Computer, Information, and Intelligence Sciences, Building 32
This building always fascinated me. The Marine Corps Museum at Quantico/Triangle VA. I just love it

I've passed by it enough. I hope one day to actually visit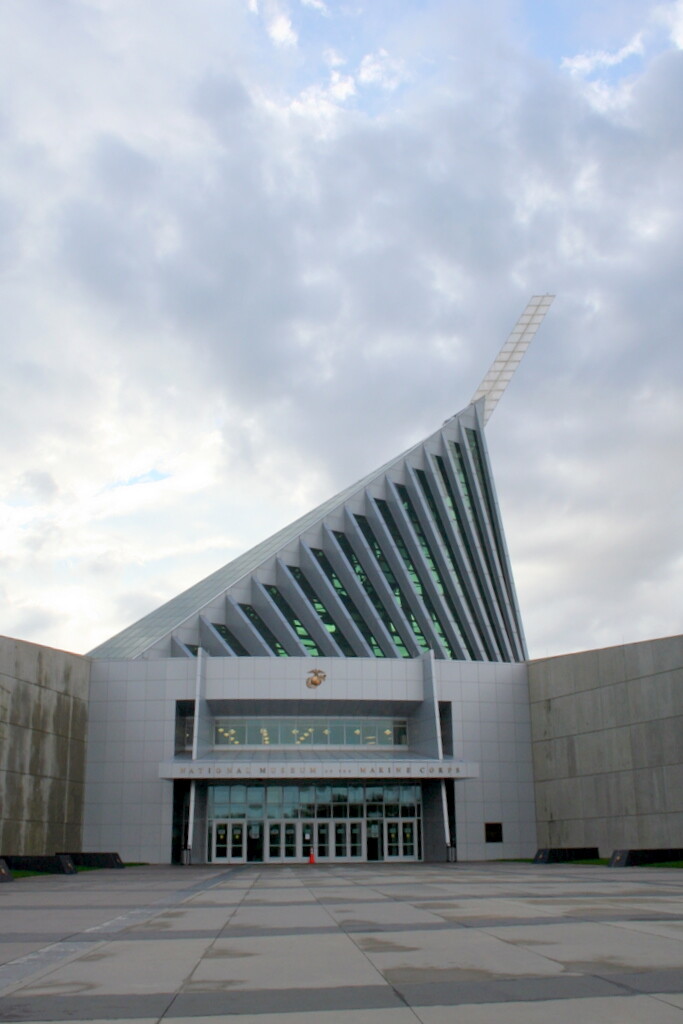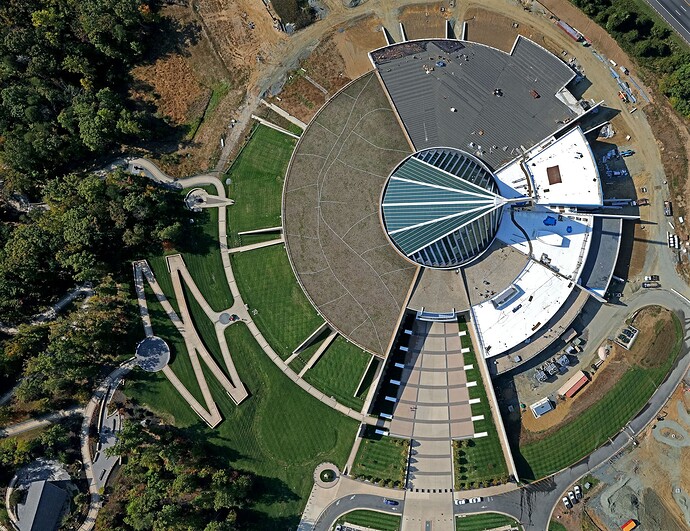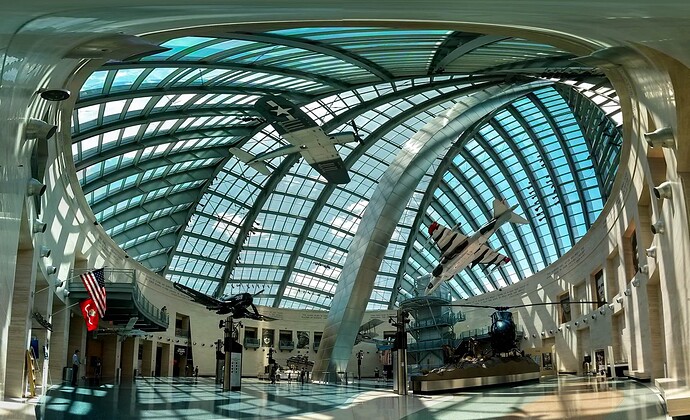 We put in a bid for one of the exhibit spaces in there. Didn't get it.

The 'Volcano House' in the California desert, between Barstow and Las Vegas. Sold for $750k a few years ago. I'm a sucker for houses that look like UFOs.
only 750K? Something not right there. When does the solar farm go in?

At 2200 square feet, the house isn't especially big. And living in a flying saucer-shaped house perched atop a volcanic cinder cone at the end of a long dirt road in the middle of the Mojave Desert 40 miles east of Barstow would take a special kind of person.
Let me take you back in time to one of the best Architectural designs I've ever seen - genuinely blown away.
We were in Mexico for our honeymoon and went to Chichén Itzá.
Here's a pic from that time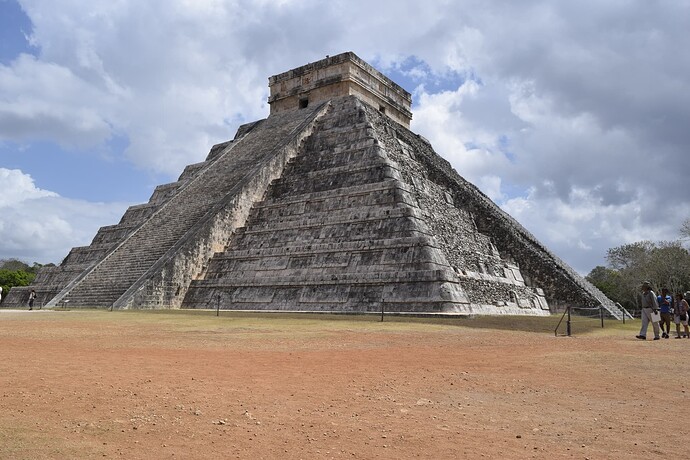 This is an incredible piece.
Astoundingly, around the euqinoxes the sun casts a shadow of a serpent crawling down the temple and back up the temple.
And not ony that.
If you clap your hands - the echo from the clap reverberates off the temple and makes a chirping noise, which is the same noise as a Quetzal bird - which was sacred to the Aztecs.
Truly remarkable!
Imagine asking an architect to make your house chirp like a bird you like when you clap your hands…
A buddy sent me this article today showing renderings of unbuilt Frank Lloyd Wright buildings. They are pretty great.
The recently built and pencil-thin Steinway Tower in New York City is a building you couldn't talk me into visiting, let alone live in (climbing a ladder is enough to make me panic).
I suspect the top floors sway back and forth by several feet in a stiff wind. I'd half expect it to snap in two during a strong gale.
Then again, with living space there going for many millions of dollars per unit, I'll never need to consider it anyway.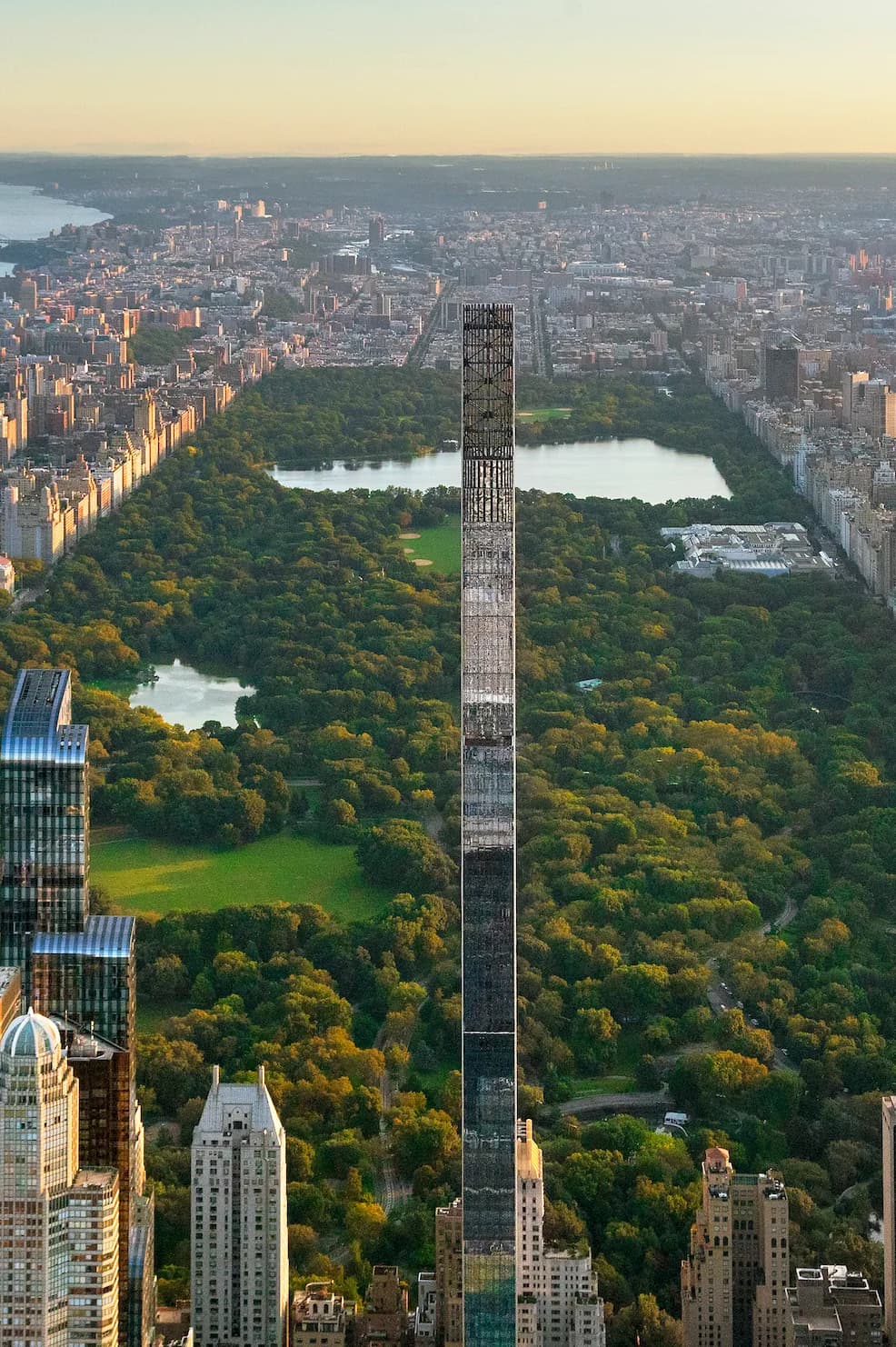 This is really cool, a virtual tour of the Sowden House. If you're not familiar with it, the Sowden House was designed by Lloyd Wright, son of Frank Lloyd Wright. It is somewhat infamous as it was owned by a late doctor named George Hodel who is a suspect in the unsolved Black Dahlia murder.