Since November, i have been trying to use a xp-pen tablet and pen to draw over my comics.
Figuring the Adobe Illustrator might be a great program to do this, i decided to use this.
I guess have been reading too much info on adobe help an other sites were im confused.
every line i draw, the line defaults to white fill with the the black outline at 1pt and these orange lines to "who knows what" happens.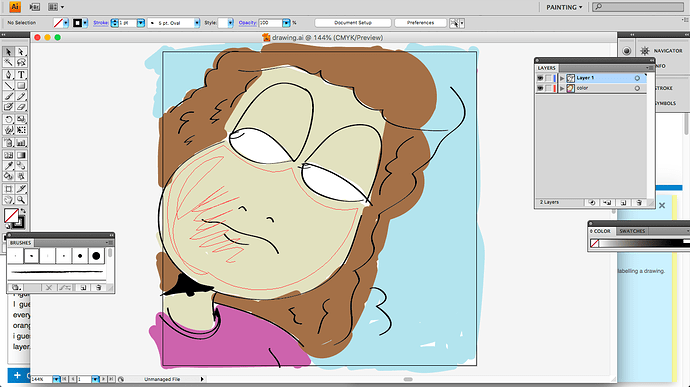 i guess i need a yes or no answer if we are allowed to draw on one layer, color in the lower layer.