For years, I've been dismissing the notion of photo sharpening and enhancement apps doing much more than sharpening edges, reducing noise, and that sort of thing.
A friend recently showed me an app, Remini, that uses artificial intelligence to add detail into the photo that isn't in the original. It analyzes the image, identifies areas of the image similar to what it's encountered before, then creates an approximation of what it thinks should be there.
I grabbed an old photo of my polygamist great-grandmother (a weird subject for another day) from the 1800s, then ran it through Remini's online tryout. Here's the before and after.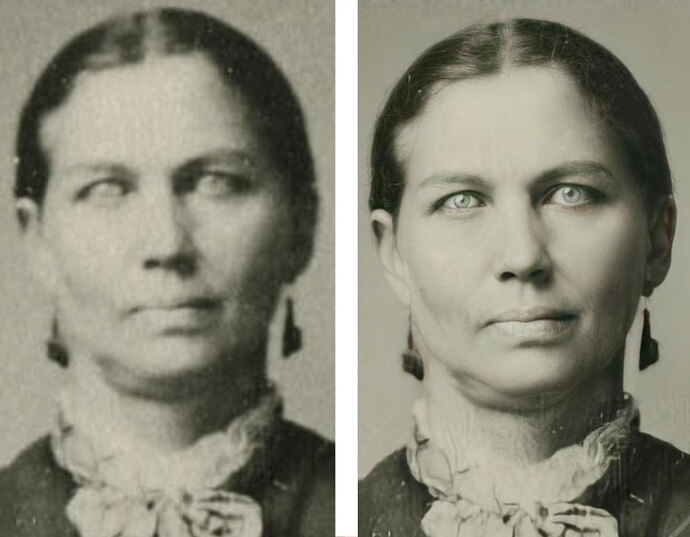 Not knowing exactly what my great-grandmother looked like, I wondered how accurate Remini's guesses were, so I grabbed a free photo from Pexels. The first photo below is the original. The second photo is the result of a gaussian blur that I applied. The third photo is Remini's attempt to recreate what it thought the blurry photo must have initially looked like.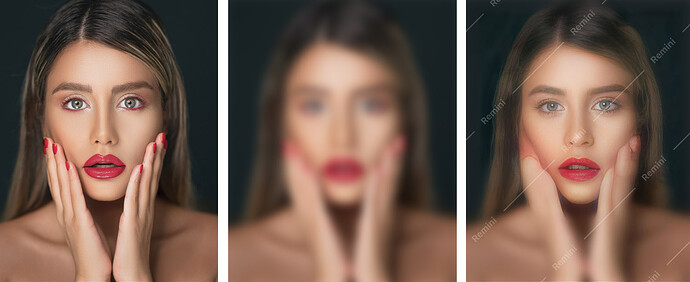 It's pretty amazing, but I have mixed feelings about it. The AI algorithms apparently focus on facial details and hair. The algorithms ignore or mangle hands, clothing, or background details.
On photos where honest integrity is important, such as historical photos, the AI enhancements seem inappropriate since they create an illusory approximation of a reality that never really existed. However, for lots of graphic design work, where that isn't critical, this kind of thing holds lots of promise down the road.