My wife wanted to paint the other weekend. And as such, I was convinced to also paint.
She had never touched oil paint before, but when it comes to fine art, the woman qualifies as a savant.
Remarkable starting skill level with zero training or experience.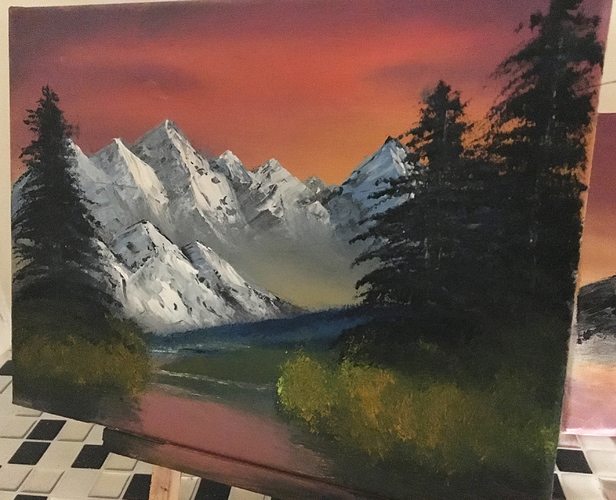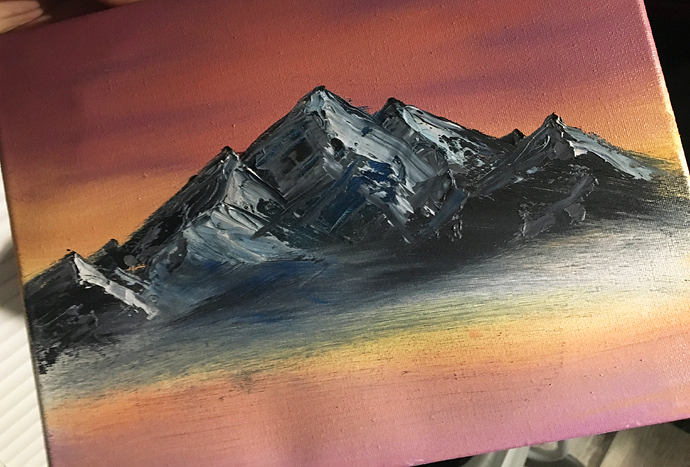 Her piece is the rather completed one on top. Remarkable mountains for one who has never picked up a brush.
Mine is the rather abandoned looking one on the bottom. Years of training and practice (granted many years rusty) thousands of dollars spent on schooling, and quite honestly, her level of skill (at least on those mountains) is about equal to mine.
I love that girl so much. Such a beautiful genius.