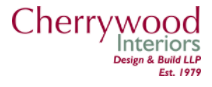 Optima and Gill Sans. Odd combination, it has to be said.
Hey 'Cherrywood' reminds me of Iwata Souchou Pro Medium
I am not sure if its a Japanese typeface or not

but if you type in Cherrywood using this font, it does look like the picture above imo.
How's that web font ID thing working out?

I'm not sure either what's going on with Iwata Souchou Pro Medium. It appears to be a Japanese typeface from Monotype that also contains the full range of Western and Central European (Latin) characters. Oddly, the Latin glyphs it contains appear to be Optima — not something similar to Optima, but exactly Optima.