Slack, the popular collaboration tool unveiled a fresh new logo for the platform. The new logo builds on top of the old version, but feels fresh and more iconic.
Slack explains why they decided to change their old logo:
Firstly, it's not change for the sake of change. That said, change is inevitable, and something to be embraced, etc. etc., but that's not a good enough reason to change a logo. A good reason to change a logo is that it's not doing the job you want it to do—and because a simpler, more distinctive evolution of it could do that job better.

Our first logo was created before the company launched. It was distinctive, and playful, and the octothorpe (or pound sign, or hash, or whatever name by which you know it) resembled the same character that you see in front of channels in our product.

It was also extremely easy to get wrong. It was 11 different colors—and if placed on any color other than white, or at the wrong angle (instead of the precisely prescribed 18º rotation), or with the colors tweaked wrong, it looked terrible. It pained us. Just look: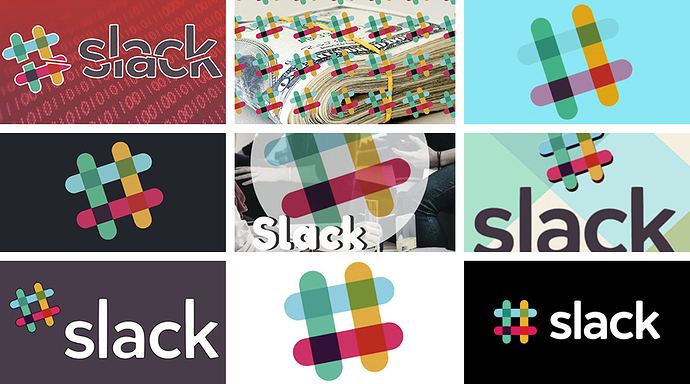 So, with the help of Michael Bierut from Pentagram, Slack's in-house design team came up with a new logo you can see here:


The Slack team describes the new logo as an improvement rather than an overhaul:
It uses a simpler color palette and, we believe, is more refined, but still contains the spirit of the original. It's an evolution, and one that can scale easily, and work better, in many more places.
How do you like it?