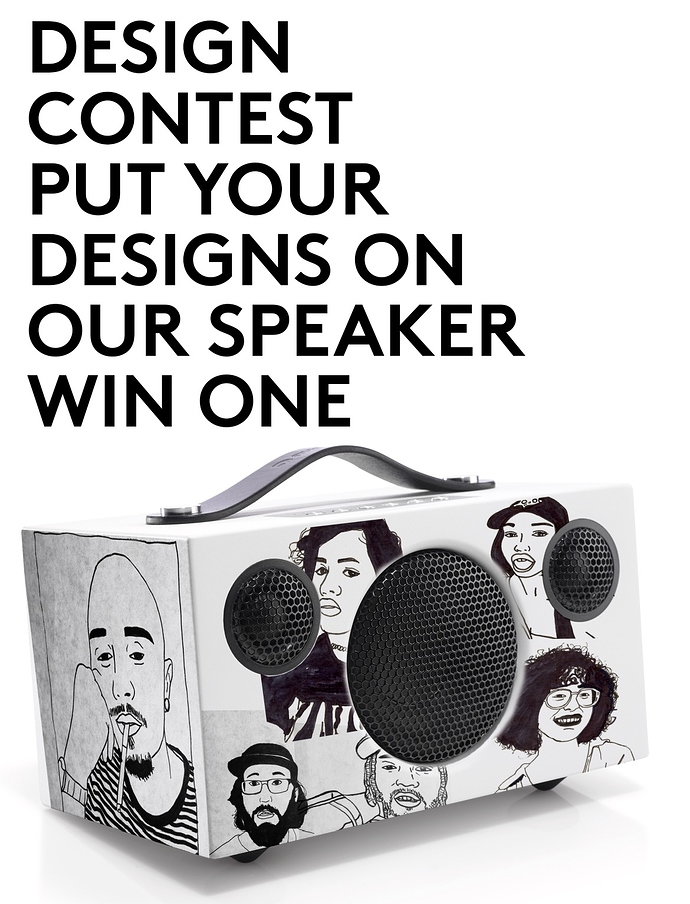 Use our template and splash your own designs on our T3 speaker.
We have PSD template but also a plain jpg if that's your style.
http://bit.ly/nowhere
Put your designs on Instagram and tag it with #nowhere_t3contest
Or just DM us @nowheresound on Instagram.
5 best designs chosen by us wins a real T3 speaker, a little power house with a bigass battery.
We want to be able to show your designs in our SOME channels, even if you don't win. Hope that is ok. These designs will never be used commercially as prints on our products, this is just a fun project.
Have fun guys. PLAY NICE : )
/Audio Pro
---
MODERATOR EDIT: You seemingly didn't notice the rules that prohibit free advertising and asking people for free work on the chance of them getting paid.
I've changed the links so they lead nowhere.
Seriously, though, is this the speaker you're trying to advertise? It looks like 1980s boombox made out of cardboard.