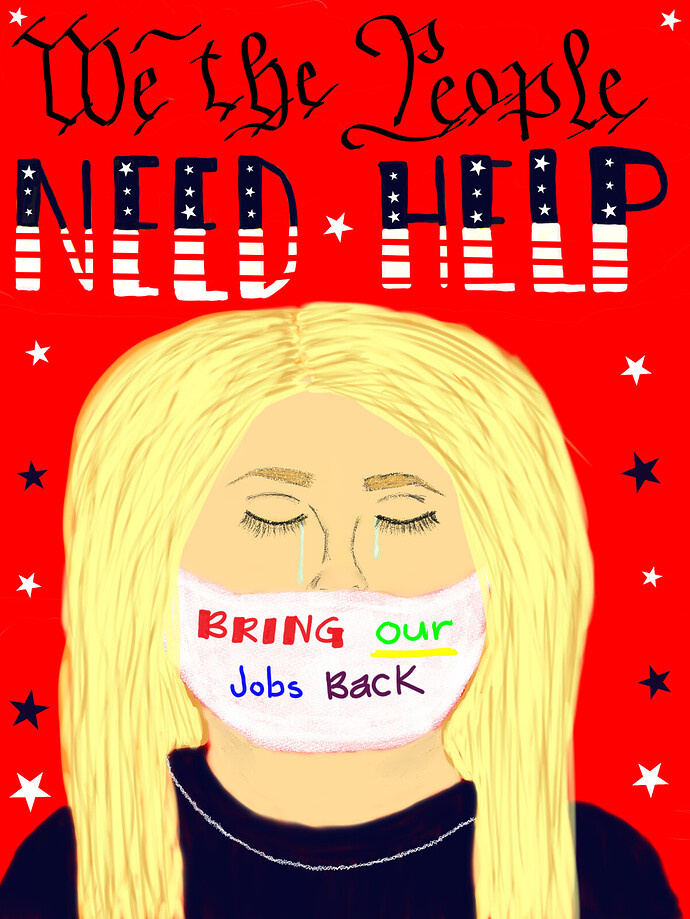 I'm just looking for some professional feedback.
This was my final creative project on how COVID-19 affected the industry.
We had many options to choose from. However, I chose to do a poster. (I know it's not perfect) I did receive 100 on it. I drew this piece on Clip Studio. Just recently found this software and I love it.
What do I need to work on to make this better?
Thank you!