Welcome to the Forum

I'm not sure what you are looking for here. A critique, advice or just showing us what you made? Are you a student just learning?
One thing I will say is whatever the reason this is a big no. It's too busy for a logo. It's not crisp. There are jagged blurry edges all over place. It's way too much of everything. But, the biggest "no" of all is this is stock imagery. It can not be used for logos. I'll share with you a quote that explains it much better than I can.
All it took was one reverse image search and this is the first result: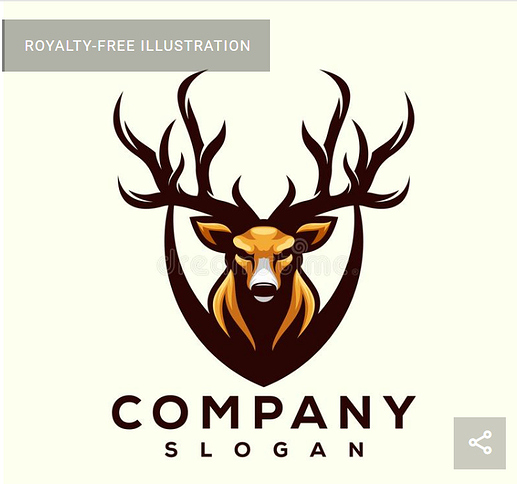 Also, you've used the word "application" are you applying here for something? If so … what? We are a forum full of well seasoned designers. So, if that was your intent … again … that's a no.
If you are a student or just trying to figure things out, then stick around and you can pick up some valuable advice. There are a lot of do's and don'ts in this profession and sometimes you may not know about them until you ask.
This is a prime example.

This is embarrassing. Consider this your first lesson in what NOT to do as a designer.
Even if the design wasn't just a modified template, there are many issues with it that make it ineffective and troublesome for both print and digital outputs.
Some lessons to learn:
What is a logo and what makes it successful?
When is the best time to showcase your work?
What are the ethical and professional concerns of using templates or preexisting artwork?
What design considerations should be made for print or digital output?
You'd need to be able to answers to these questions because anyone can give you a critique you can understand. Even if you are a student, this work shows a lack of forethought, intention, and originality.
just reverse the lower right blue firefox rip off waterdrop were the curve is facing outward and we hava masterpeiced!
are those people atop praising the deer, or enrow?
If you want to become a good graphic designer, then you need to learn the basics of graphic design first and then gradually learn the most advanced. You can get started with some basic tutorials, learn the principles of graphic design, or buy a beginner's book about graphic design lessons.