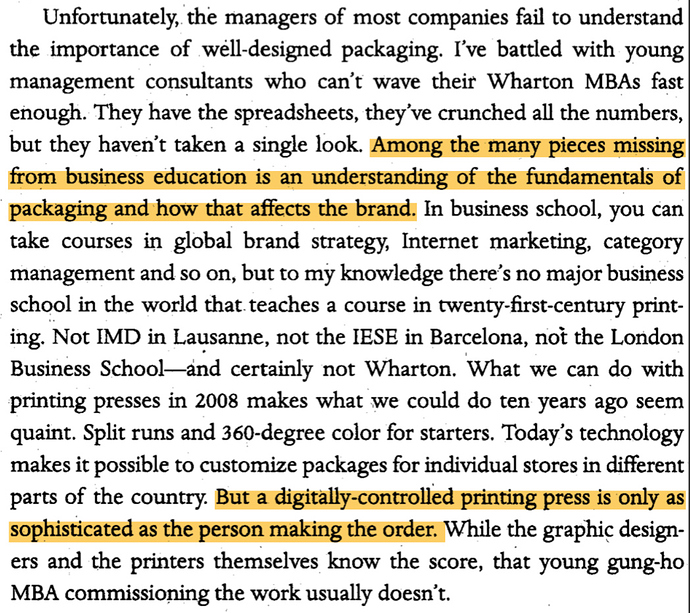 Oh burn! Also, well said!
I am very positive, this phrase already exists deep inside of every designer but it is such a great pleasure reading it in a business-marketing book.
In case you wonder the book is called "Why we buy: The science of shopping" which I highly recommend. As it says in the back "it's a witty, eye-opening report on our ever-evolving consumer culture" and for me at least, it is a great inspiration to create more attractive and clever solutions.