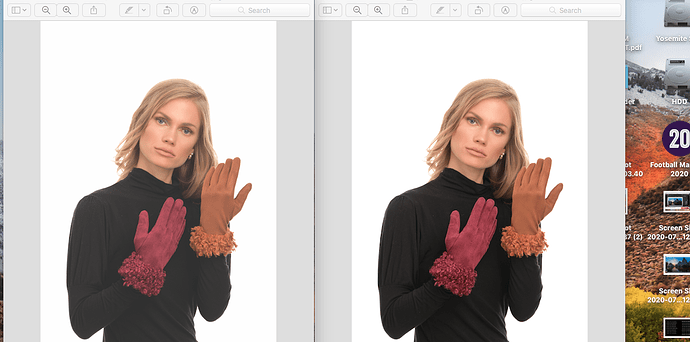 Hello,
Can anyone explain to me , why the photo has differences after converting to Cmyk?
(Left Cmyk, Right Rgb)
When I open the photos in Photoshop they are the same. But how they will be printed ? As I see them in photoshop or as I see them in preview…?