Happy Friday my fellow designers. Hope this message finds you well.
I'm currently working for a small marketing agency with a handful of clients that require monthly eblasts designed with their branded flavor. We have come across an issue when viewed in dark mode that will change the brand colors within the design all depending on the users email client/browser.
Am I alone in this predicament or is there a way to control this behavior that I'm not smart enough to discover. I've searched for hours with no great solution—only a color testing chart attached.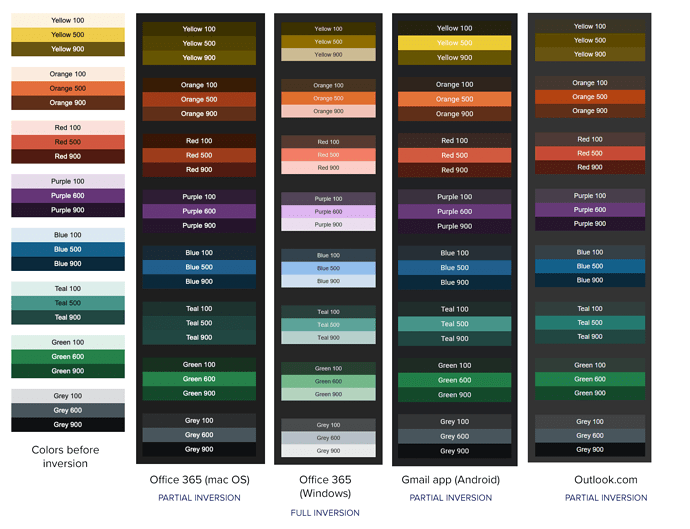 Thanks in advance for the replies.