Yo guys, I need help with a project that a different designer started but I'm finishing because they left my company.
So the past designer made this patterned fill in illustrator that I cannot change the color of in the pattern options window (actually none of the pattern option features are available for this pattern)
In the layers it's called "path"
she has been able to change the color but I cannot and she left before she could explain to me what's up with that and I cannot contact her.
My client needs me to make this an editable template, but I cant even figure this out


I feel like my six years in college has been WASTED.
Here's a screen shot
someone please help, the other two designers here don't get it either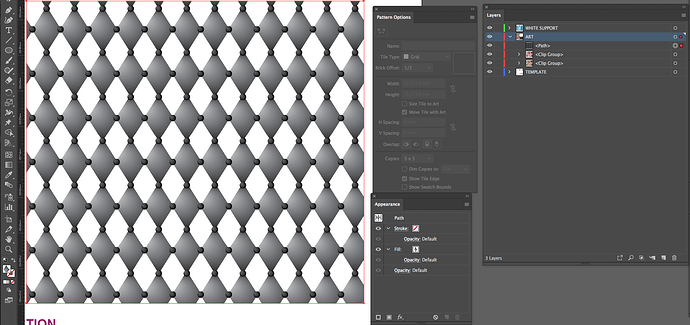 Changing the color just makes it a solid color. I cannot outline stroke or make it into an object.
Expanding it only makes the block around the individual diamonds change in color, not the diamond itself.
This is what happens when I expand it and isolation mode the heck out of it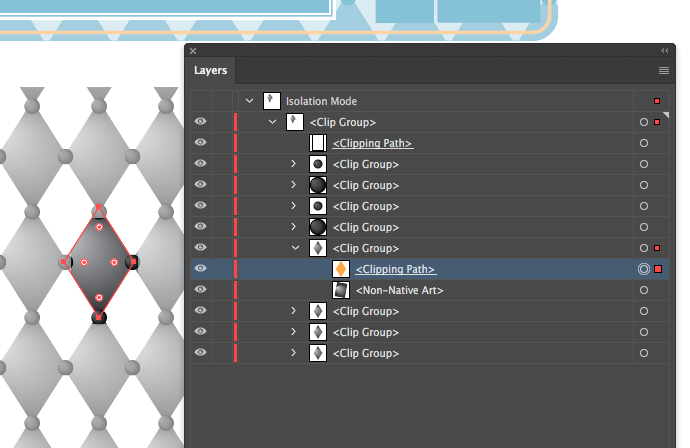 still can't change the color. Even if I could, it would take way too long to do this to every single shape.