How do I remove this extra space between the header image and my content?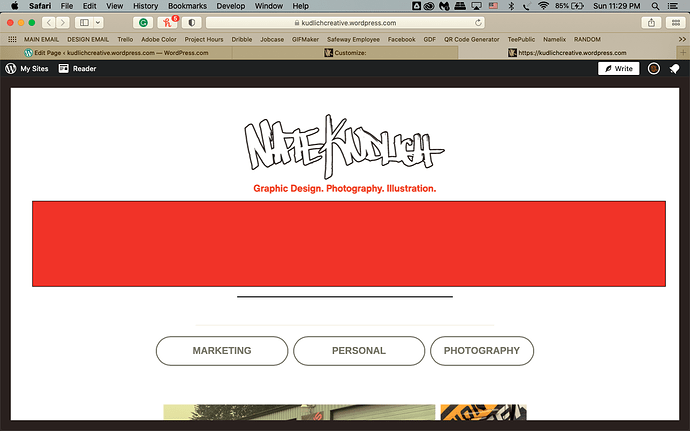 I've got the header image sized to 1100 x 250 like WP told me. I have the menu and site title and tagline turned off but even with them turned on it still creates this space below it. I'm not sure what is creating this space. The URL is https://kudlichcreative.wordpress.com
I tried turning on the title and tagline but that didn't take up the space either.