I am working on a 6x9 book cover with a long title.
"In Case I Forget To Tell You—The Definition Of Modern Love"
The secondary title can be separated, but I'm wondering if anyone has some tips on stacking words? I know about not leaving widows, but are there other rules?
Here is what I have so far…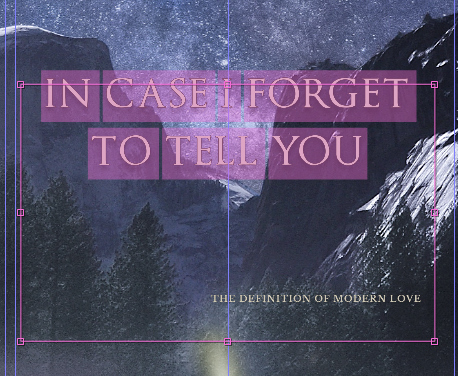 The background photo is dark and light, which complicates readability.