Hello friends! I'm looking for advice!
I need to use an existing grid system to my designs. Attached is the system grid instructions that I need to follow.
My design measurements is W 447mm x H 285mm
I had been recommended to apply a 7 column grid system
composed of 2.5cm (width) by 3cm (height) modules.
Can you read the document I am attaching to tell me if you understand how to apply it to my existing measurements?
I also attached the document I've made in InDesign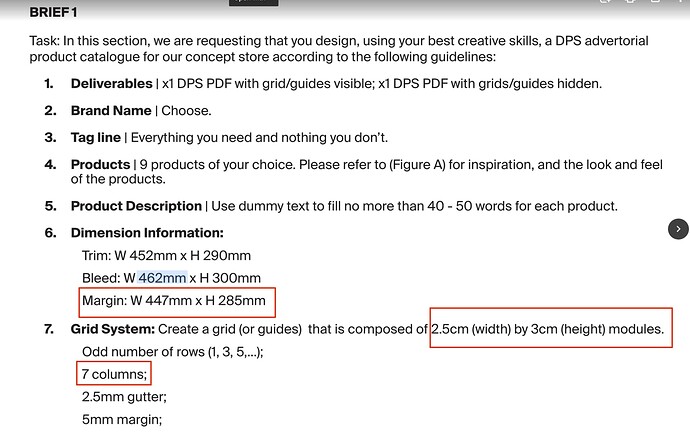 Thank you in advance.