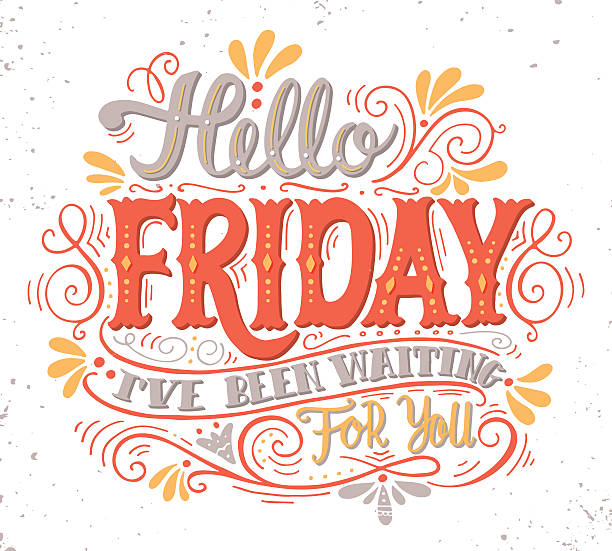 We've headed for the deep freeze it seems. Up here in the woods it was mid teens this morning. Right now it's just over 30° F. There was snow in the upper regions yesterday and we have seen a bunch of flurries off and on. There was a slight coating this morning as well. We were out and about early this morning for appts and such and let me tell you … we were in full winter regalia … heavy coats, mittens, gloves, scarves, hats and thick socks

I hope everyone is having a smooth Friday and looking forward to a fun and or relaxing weekend.
Happy Friday Everyone!!!
Today is Friday, Nov. 8, the 312th day of 2019.
On This Day Facts:
November 8, 1519 - Cortes conquered Mexico. After landing on the Yucatan Peninsula in April, Cortes and his troops had marched into the interior of Mexico to the Aztec capital and captured Aztec Emperor Montezuma.
November 8, 1861 - During the Civil War, the USS San Jacinto intercepted a British mail steamer, the Trent, and detained a pair of Confederate diplomats who were enroute to Europe to seek support for the Southern cause. (Although the Trent Affair strained relations between the United States and Britain, the matter was quietly resolved with the release of the diplomats the following January.)
November 8,1864 - President Abraham Lincoln won re-election as he defeated Democratic challenger George B. McClellan.
November 8, 1895 - X-rays (electromagnetic rays) were discovered by Wilhelm Roentgen at the University of Wuerzburg in Germany.
November 8, 1923 - Hitler's Beer Hall Putsch took place in the Buergerbraukeller in Munich. Hitler, Goering and armed Nazis attempted, but ultimately failed, to forcibly seize power and overthrow democracy in Germany.
November 8, 1939 - An assassination attempt on Hitler failed at the Buergerbraukeller in Munich. A bomb exploded soon after Hitler had exited following a speech commemorating the 1923 Beer Hall Putsch. Seven others were killed.
November 8, 1942 - Operation Torch, the Allied landings in North Africa, began as 400,000 soldiers under the command of General Dwight D. Eisenhower landed at Morocco and Algeria.
November 8, 1950 - During the Korean War, the first jet-plane battle took place as U.S. Air Force Lt. Russell J. Brown shot down a North Korean MiG-15.
November 8, 1960 - Massachusetts Sen. John F. Kennedy defeated Vice President Richard M. Nixon for the presidency.
November 8, 1972 - The premium cable TV network HBO (Home Box Office) made its debut with a showing of the movie "Sometimes a Great Notion."
November 8, 1974 - A federal judge in Cleveland dismissed charges against eight Ohio National Guardsmen accused of violating the civil rights of students who were killed or wounded in the 1970 Kent State shootings.
November 8, 1987 - 11 people were killed when an Irish Republican Army bomb exploded as crowds gathered in Enniskillen, Northern Ireland, for a ceremony honoring Britain's war dead.
November 8, 1994 - Midterm elections resulted in Republicans winning a majority in the Senate while at the same time gaining control of the House for the first time in 40 years.
November 8, 2000 - A statewide recount began in Florida, which emerged as critical in deciding the winner of the 2000 presidential election. Earlier that day, Vice President Al Gore had telephoned Texas Gov. George W. Bush to concede, but called back about an hour later to retract his concession.
November 8, 2002 - The U.N. Security Council unanimously approved Resolution 1441, aimed at forcing Saddam Hussein to disarm or face "serious consequences." President George W. Bush said the new resolution presented the Iraqi regime "with a final test."
November 8, 2004 - After a decade, the U.S. dollar was eliminated from circulation in Cuba.
Birthdays
Astronomer and mathematician Edmund Halley (1656-1742) was born in London. He sighted the Great Comet of 1682 (now named Halley's Comet) and foretold its reappearance in 1758. Halley's Comet appears once each generation with the average time between appearances being 76 years. It is expected to be visible again in 2061.

Dracula author Bram Stoker (1847-1912) was born in Dublin, Ireland.

Gone with the Wind author Margaret Mitchell (1900-1949) was born in Atlanta, Georgia. Her romantic novel about the American Civil War sold over 10 million copies, was translated into 30 languages, and was made into one of the most popular movies of all time. She won a Pulitzer Prize in 1937 for the novel, her only book. She died after being struck by an automobile in Atlanta.

Pioneering heart surgeon Christiaan Barnard (1922-2001) was born in Beaufort West, Cape of Good Hope Province, South Africa. He headed the surgical team that achieved the first-ever human heart transplant in 1967.
Have A Great Weekend Gang!!!