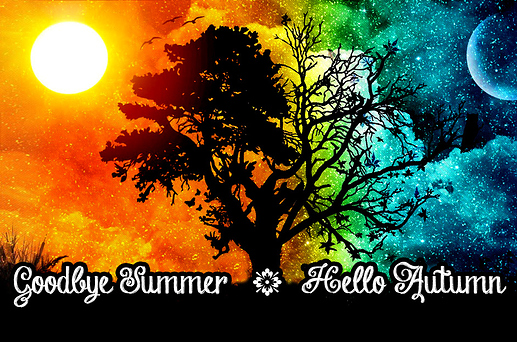 The Autumn Equinox is upon us. It marks the commencement of Autumn in the Northern Hemisphere. This is the day when both daytime and nighttime are of the same length.
On a more spiritual level, this is the time Mother Nature restores balance in the universe. A time during which you can restore balance to your own life.
This event is culturally and spiritually significant to many. Buddhists celebrate Ohigan, Christians celebrate Michaelmas and Wiccans celebrate Mabon.
It is time to harvest fruits and vegetables, gather and feast, share your bounty and count your blessings. A time ''reap what you sow," both literally and figuratively.
The Autumnal season shows the transience of life. The leaves start to transform their color and soon begin to dance through the air and fall to the ground. the nights begin to get longer and the temperatures will start to fall.
Enjoy this magical season my friends