So I took about a month off. Needed too. There was just too much going on for me to remember this. Even though it was only once a week.
If you guys miss it and still want a little something on Friday's chime in below. Otherwise it may just be an occasional thing. And I've decided I really can't be on a set schedule LOL

… I'm a night person so I probably won't be posting until this time from now on. Those early morning posts were stressful.
That being said … Check out some fun February trivia below and have a Super Friday and a Fantastic Weekend!!!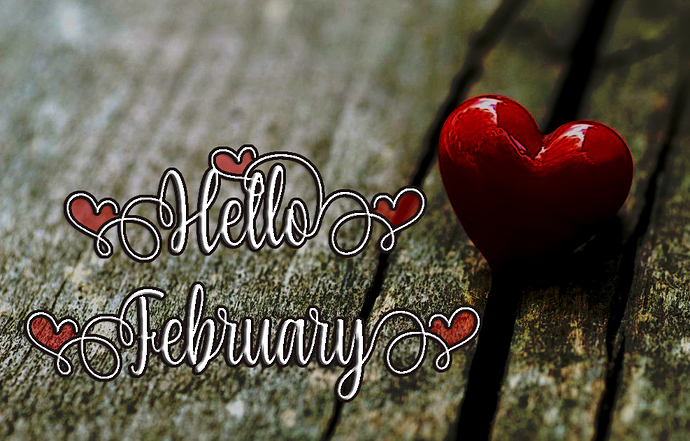 February Goodies:
Birthstone: Amethyst
Flower: Violet
Zodiac:
Aquarius (January 20 - February 18)
Pisces (February 19 - March 20)
February is:
American Heart Month
Bird-Feeding Month
Black History Month
Canned Food Month
Cherry Month
National Children's Dental Health Month
Chocolate Lovers Month
Creative Romance Month
Grapefruit Month
Hot Breakfast Month
Potato Lovers Month
Return Shopping Carts to the Supermarket Month
Snack Food Month
The original 10 month, 304-day Roman calendar didn't work for long because it didn't align with the seasons. King Numa Pompilius reformed the calendar around 700 BC by adding the months of January (Ianuarius) and February (Februarius) to the original 10 months, which increased the year's length to 354 or 355 days.
February remained the last month of the calendar year until the time of the decemvirs (c. 450 BC), when it became the second month. At certain intervals February was truncated to 23 or 24 days, and a 27-day intercalary month, Intercalaris, was inserted immediately after February to realign the year with the seasons. Under the reforms that instituted the Julian calendar, Intercalaris was abolished, leap years occurred regularly every fourth year, and in leap years February gained a 29th day. Thereafter, it remained the second month of the calendar year
After a few hundred years, the 365 day Julian calendar was introduced by Julius Caesar in 45 BC and replaced the Roman calendar.
February 1865 is the only month in recorded history not to have a full moon.
Before 2002, Super Bowl Sunday was held the last Sunday in January, but since 2002 it is more commonly held the first Sunday of February.