I hope y'all have a wonderful weekend. Don't drink too much green beer if you celebrate!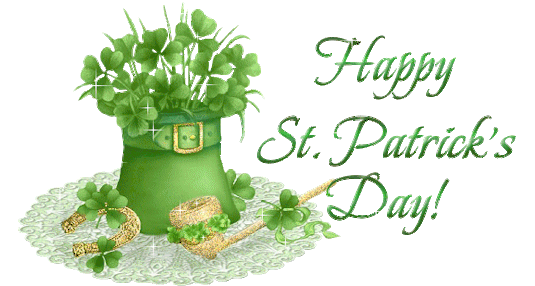 What if you are not Irish?

Everyone can be Irish on St. Patrick's Day.

Mr. B got it … Everyone is Irish on St. Paddy's day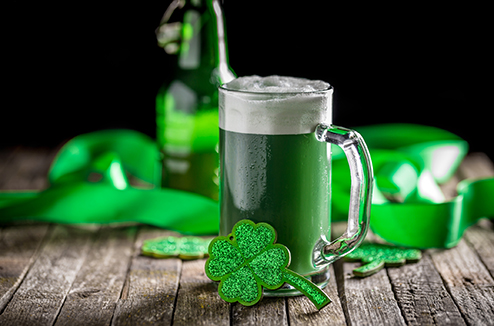 That's a relief. With all the nationalism going on in the world, I thought I was going to have to move to Ireland.

Happy early St. Patty's day everyone!
I meant to get stuff to make some Guinness Brownies, but did not.


we have some cub scout and a friend's kid's birthday party on Saturday and will instead eat some corned beef/cabbage at my parents on Sunday.
Keep it green!
Oooh, that sounds good. I've never heard of them before, but I like both Guinness Stout and brownies. Sounds like a good combination of flavors.
My Corned Beef is thawing and the cabbage, carrots and potatoes are ready to go come tomorrow

I'll be working on a loaf of soda bread later

I'm going to make some of those! Thanks!

I'm going to eat clover cookies and where a green T-Shirt. That will be the extent of my celebration. I can't drink alcohol.
My wife offer to make corned beef and cabbage, but then told me that she was only joking when I accepted. She doesn't like corned beef.
But…but isn't this considered cultural appropriation??? Can we do this if we're not Irish?
I wore green to work today. Not for St. Patrick's day. It just happened to be the next polo shirt in the stack.

Speaking on behalf of the Irish… yes, absolutely be Irish for the day. Be Irish for a month. Be Irish forever. Wear green and make jokes about wee leprechauns and ask about pots of gold. Drink 37 beers at your local pub, sing lewd limericks and insist that people call you Paddy O'Furniture.
We don't give a green pancake. It's all good.

St. Pats day was a lot funner when I was younger, swinging single, and didn't have health problems that were worsened by alcohol. It was a great excuse to go bar hopping. Now its just an opportunity for my goofy teenagers to eat Lucky Charms cereal and pinch me if I forget to wear green.
Speaking as someone who is half Irish … I'll concur with Karen

Our people just don't care

Eat , drink and be merry

I have no problems in the eating department

I don't drink either … but I will, in all good conscience, attempt to be merry

Someone wanna come cook dinner for me?
LOL

Woke up with a major sinus headache. Gonna take some Dayquil I think and hopefully it will lighten up. I have cooking to do dammit!