The local high school is doing a Trunk or Treat tonight. And a church in the next town over too. We're wondering if we are going to get any kids at all if they can just go up to a parking lot and load up a bag of candy all at one go without having to go door to door. Where's the fun in that?
Oh well… More for me.

I wondered that too. There were a few around here too … but all seemed to be yesterday. So maybe they are going to fill up their stash again today lol

Who knows.
Trunk or treats seem to be taking over.
20 years ago when we moved into our neighborhood, Halloween was akin to a neighborhood party. Everyone was out, dads would walk around with their kids and pull a wagon with a cooler of beer, there were gatherings in driveways. It was really fun. My wife and I went out to dinner this evening and driving through the neighborhood on the way home, the majority of homes were not participating. Kind of sad. Then again, we decided to go out rather than stay home and hand out candy.
My jack-o'-lantern. Thinking of doing more with the eyes next year.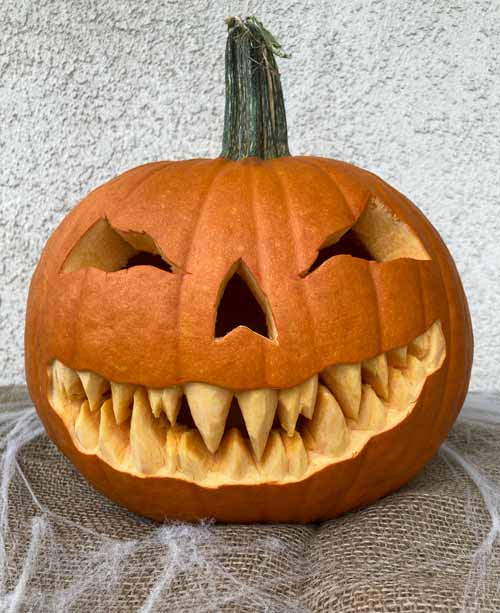 Nice!

That is certainly a fine jack-o'-lantern with the most exquisitely carved set of teeth I've ever seen.
We had over 50 kids (I know that cuz we bought a 50-something count box of candy bars and only had 3 left)