WOW! June sure went fast. It's also been quite a week. Partly because I celebrated my entrance into the "Senior" demographic lol … I've been told there are a lot of discounts in store now

Joe asked if he can officially call me his old lady now …
Don't worry, he is still alive

It's also HOT!! We have had beautious weather here for the past week. The only day it rained was on my birthday LOL … right on cue. It's rained every birthday for the past 55 years I think

Anyhoo. I hope you are all having a great Friday!!!
Did you know today is Paul Bunyan Day?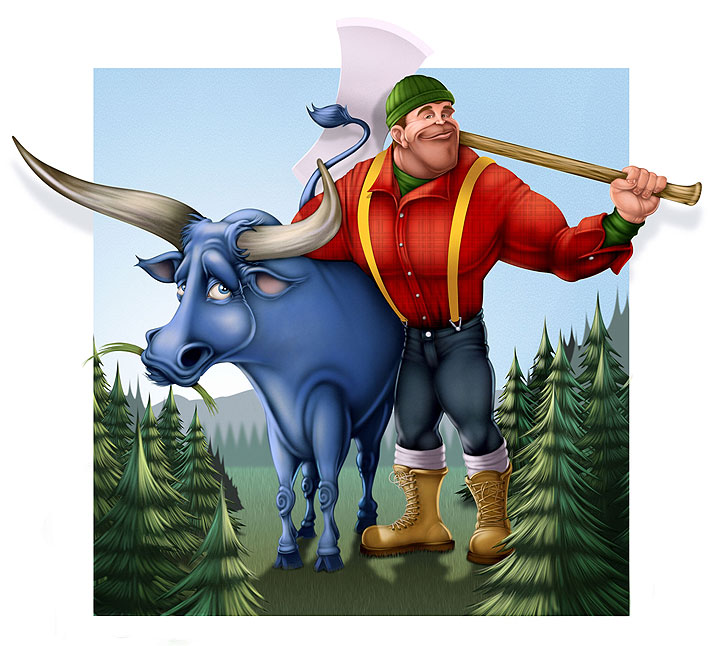 Paul Bunyan was a gigantic lumberjack of American Folklore. According to folklore, Paul Bunyan and his blue ox "Babe" lived and traveled around country. He is best known for his logging feats.
Paul Bunyan is "credited" with many deeds. Among his more legendary feats:
He created logging in the U.S.
He scooped out the great lakes to water Babe, his ox.
He cleared the entire states of North and South Dakota for farming.
He trained ants to do logging work. They were, of course, Carpenter Ants.
Babe's large footprints created Minnesota's 10,000 lakes.
I grew up in in a town rich with loggers and we had a huge statue just like this. It was right at the entrance to the town. It was a major place for tourist activity as you can imagine

It's long gone now. But, the memories are still right there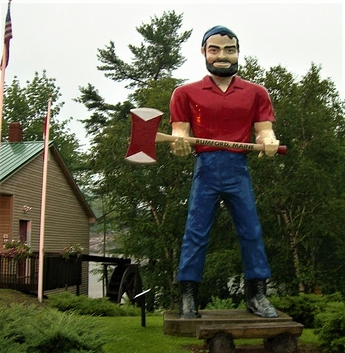 That's not a perspective shot. That's his actual size!
Ok Gang…
HAVE AN AWESOME WEEKEND!!