If March comes in like a lion, it goes out like a lamb.
Right?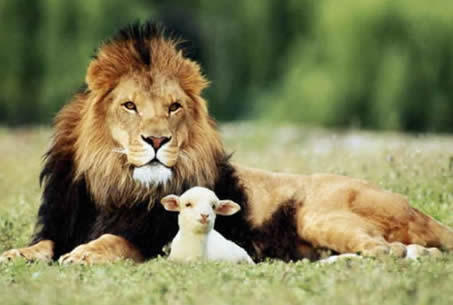 In ye olde timey days, people often believed that bad spirits could affect the weather adversely, so they were cautious as to what they did or did not do in certain situations. Those beliefs often included ideas that there should be a balance in weather and life. So, if a month came in bad (roaring like a lion), it should go out good and calm (docile, like a lamb).

With March being such a changeable month, in which we can see warm spring-like temperatures or late-season snowstorms, you can understand how this saying might hold true in some instances. We can only hope that if March starts off stormy it will end on a calm note, but the key word is hope . However, this saying seems to be simply a rhyme rather than a true weather predictor.
…according to the Farmers' Almanac anyway

Some other March weather lore is:
A dry March and a wet May? Fill barns and bays with corn and hay.
As it rains in March, so it rains in June.
March winds and April showers? Bring forth May flowers.
So many mists in March you see, so many frosts in May will be.
Is't on St. Joseph's day (19th) clear,
So follows a fertile year;
Is't on St. Mary's (25th) bright and clear,
Fertile is said to be the year.
I hope your March has been a good one! On to April!
Have a great Friday and have a SUPER weekend gang!