It's National Margarita Day!!!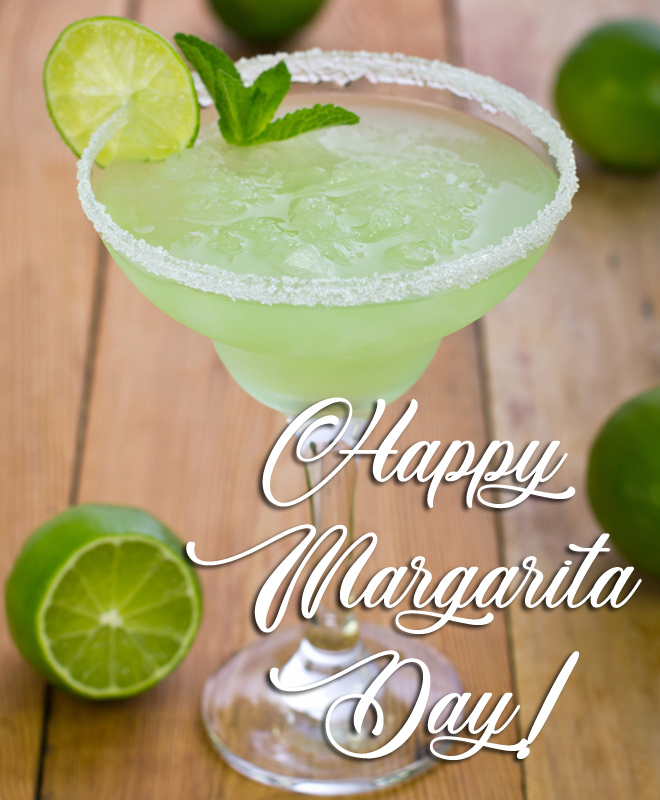 National Margarita Day is today, smack dab in the middle of winter. Many people think of Margaritas as a summer cooler. A date in February was selected, as Margaritas can be enjoyed any time of the year. There's all kinds of flavors, from strawberry and peach to mango and berry, and much more. Almost any fruit you can imagine can be used to make the perfect Margarita.

Margaritas are comprised of tequila, citrus or other fruits, and sugar. It is the most popular alcoholic beverage that uses Tequila. Margaritas are poured over ice, or can be put through a blender to make frozen margaritas.

Historically, Margaritas have been around since the 1930s and 1940s. The actual origin and creator is unknown. Frozen Margaritas came on the scene in the 1970s.

Todd McCalla, the creator of this day, started it to "celebrate Margaritas, plain and simple".

So, lift your glass and celebrate National Margarita Day
There are many different stories and myths, beginning as early as 1938, as to how and when the margarita was created.

In the December 1953 issue of Esquire magazine, the margarita cocktail was the "Drink of the Month". The recipe as printed was:

1 ounce tequila
Dash of Triple Sec
Juice of 1/2 lime or lemon


Pour over crushed ice, stir. Rub the rim of a stem glass with rind of lemon or lime, spin in salt—pour, and sip. (Wikipedia)

The margarita was further popularized with the 1977 release of Jimmy Buffett's song "Margaritaville".
So Grab A Margarita & Have A Great Weekend!!