Always held on the first Friday in June, National Doughnut Day is in honor of more than just getting a free donut

This day honors the forgotten heroines of war time.
The very first doughnut was served by Salvation Army in 1917. During WWI, Salvation Army "lassies" were sent to the front lines of Europe. These brave volunteers made home cooked foods, and provided a morale boost to the troops. Salvation Army lassies were the only women outside of military personnel allowed to visit the front lines. Lt. Colonel Helen Purviance is considered the Salvation Army's "first doughnut girl".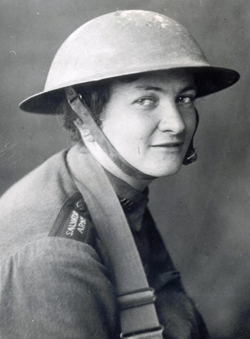 With little in the way of kitchen supplies, the women were forced to improvise. Wine bottles and shell casings were used as rolling pins, baking soda tins became cutters, and some doughnuts were even fried in soldiers' helmets. When LTC Purviance made her first batch of doughnuts, they were simply twisted bits of dough that had been cut with a knife. She approached an elderly French blacksmith for help to make a specialized cutter that would make a ring. She gave him a condensed milk tin and a shaving cream tube to create the necessary utensil until a proper cutter could be sent from the States. It took nearly a month to arrive.
The workload was exhausting, especially for the volunteers working in smaller groups on the front. It was usually two women cooking per unit. Each day one Lassie would make about 2,500 doughnuts, eight dozen cupcakes, fifty pies, 800 pancakes, and 255 gallons of cocoa, and the other girl would serve it.
Doughnuts quickly became a small, but indispensable luxury for American troops in France.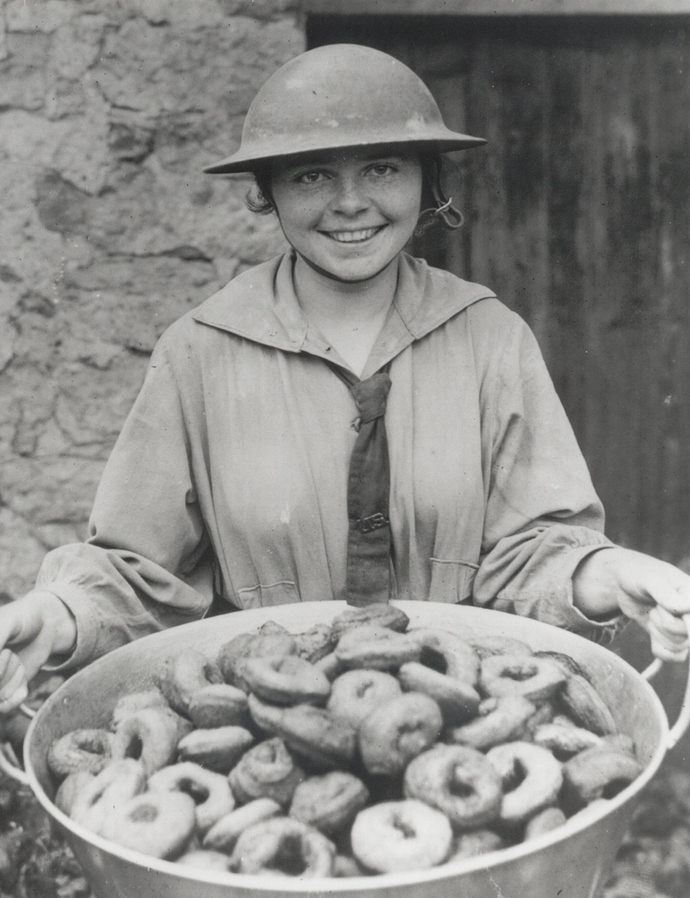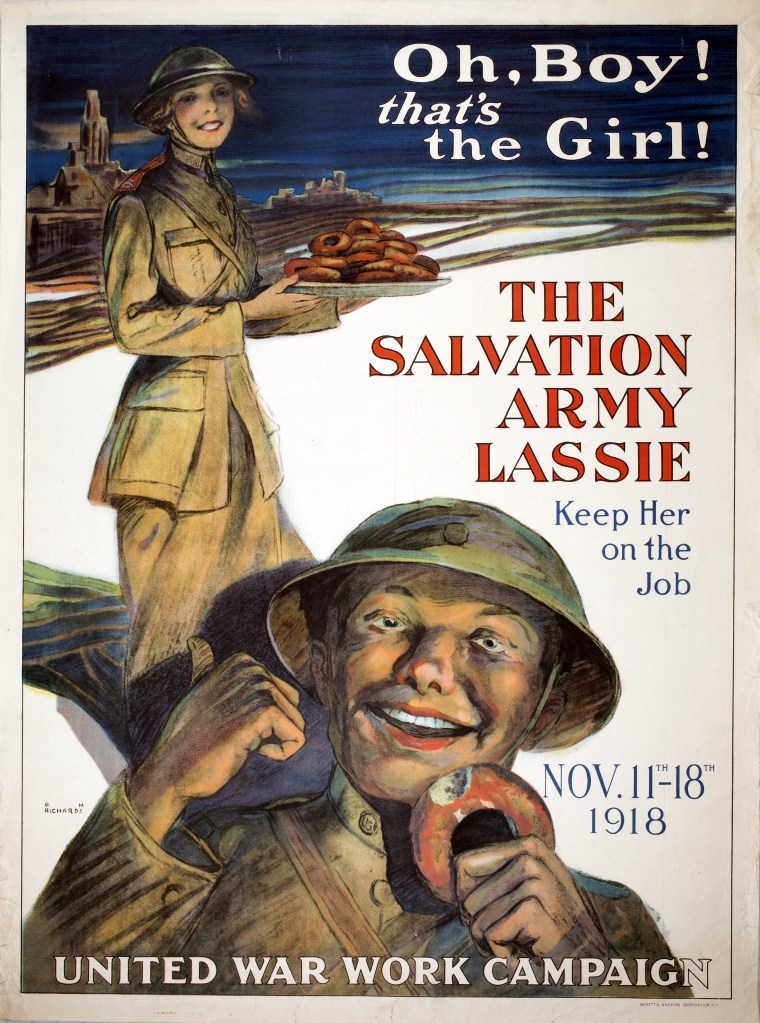 Many believe that the term "doughboy" a nick-name for the American Soldier was from their love of the doughnut.While some maintain that the name references the large buttons on U.S. Army uniforms of the era, which resembled globs of dough, most believe that the expression originated among British Tommies who marveled at the Americans' insatiable appetite for doughnuts.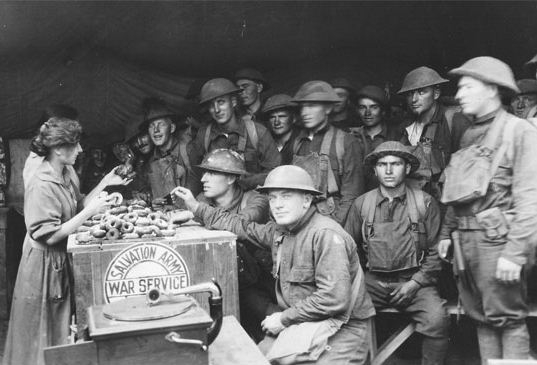 Following the end of the First World War, demand for the doughnut did not go away. With the return of thousands of veterans from France, the treats began appearing in bakeries and other public places. In the coming years, Doughnuts would become an American staple.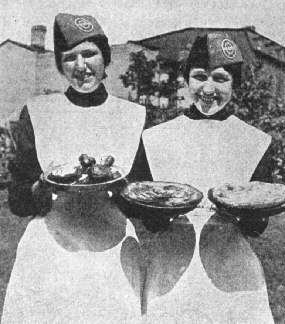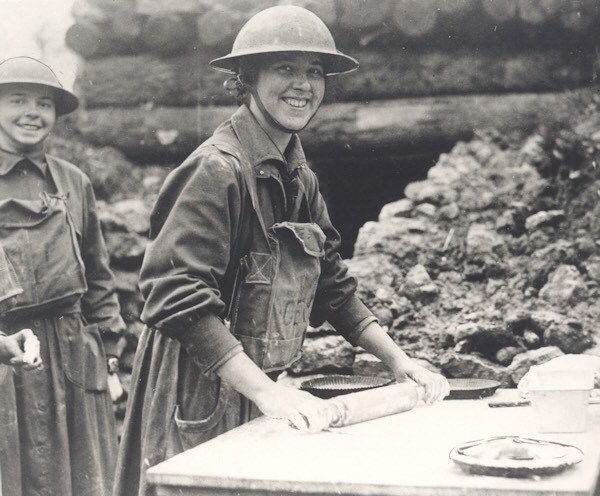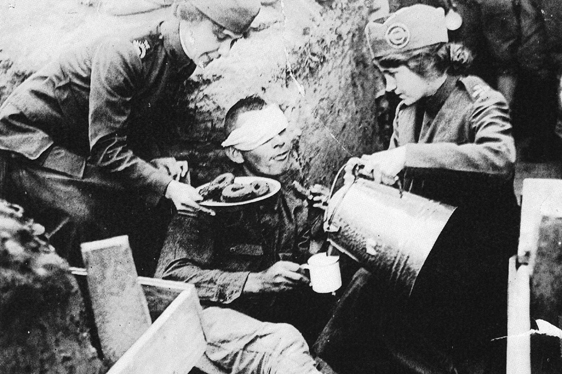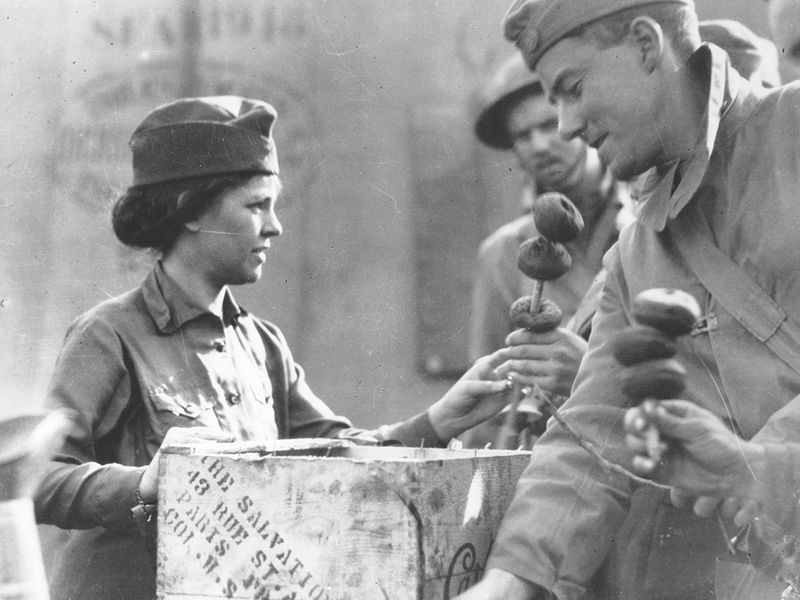 HAVE A GREAT WEEKEND GANG!!!