May the road rise up to meet you.


May the wind always be at your back.


May the sun shine warm upon your face,


May rains fall soft upon your fields.
… and until we meet again,


May God hold you in the palm of His hand.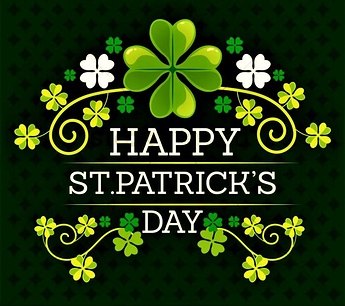 We woke up to a snow covered ground this morning. I'm sure it won't last too long

The corned beef will be going on in a few hours for a nice slow brew. I can't wait … it's one of my favorite comfort meals. And right now I'll take all the comfort I can get

Anyone else cooking up the traditional fare today?