Thanks


you're vegan?
Hi LandOfFae,
Yes. Sorry for the delayed reply… btw. I just posted this recently…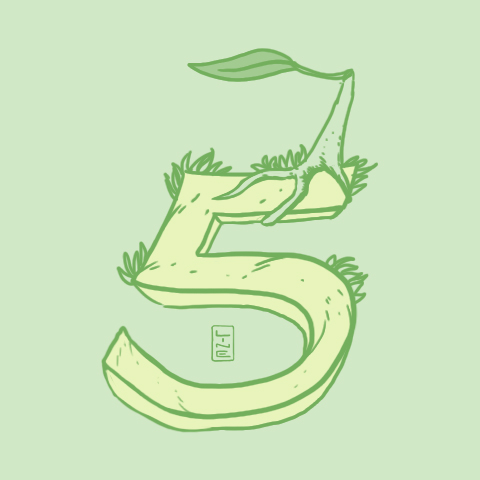 5 years vegan now


Line
Totally a coincidence, but I saw this post just after visiting a web site that sold "vegan leather" items.
It seems to me somewhat odd for a practicing vegan to want something on their person that looks like the skin of an animal.
Is there really a market for such a thing?
I think it's a texture thing, not the actual looking for something that looks like a dead animal…
I'm not a vegan, but I haven't eaten meat in some 40 years. I grew up on a cattle and sheep ranch. One of my jobs was to bottle-feed the orphaned lambs and calves. I was also a picky eater as a kid and I refused to eat the things I'd helped raise. My parents were perplexed, but I stood my ground. I can't even remember what meat tastes like.
On the other hand, I also had the job of milking our milk cow. Cows like to be milked and begin mooing like crazy when they think it's time to be emptied. I suppose I figured if no animal needed to die first, I could eat what it made. My picky eating is still with me, though. Sometimes milk sort of creeps me out when I start thinking where it comes from. Same with eggs.
Yeah. Unfortunately I can't wear sandals to business meetings, so faux leather dress shoes it is. Not my first choice, but also not a big deal.
There's definately a market for it! Check out Tree Tribe and Pinatex, they make some pretty amazing things. It's still pricy but I'm convinced that once it's been marketed by really popular brands, it'll do better than fake leather products. Would love to buy some bags or shoes from them sometime

Even if it still looks like the skin of an animal? Isn't that promoting the wrong "look?"
Maybe not sandals but maybe a tasteful woven texture like a hemp chukka boot or something.
I'm not a strict vegan, but I did change my diet in that direction not long ago (for health reasons rather than ethical). Doing so has exposed me to some of the discourse, and from what I can tell, the notion of "promoting the wrong look" would rarely be part of the mindset. It's more of a personal choice not to contribute first-hand to the suffering of animals. Of course you've got your militant vegans who'll make sure you're told about your negative contributions, but they're the minority, in my experience.
It so happens that leather is an awesome material for many things, so if it can be viably emulated without animal suffering, vegans with common sense will buy in.
@PrintDriver We'd also best keep in mind that leather's created in a time when man didn't know any better and they tried their best to find a way to survive. Cows somehow survived terrible cold winters, so they figured while they ate them, they might aswell use the cow's skin to keep themselves warm. It's pretty messed up if you think about it. Even now it makes my stomach turn.
Nowadays leather has become more of a look than a need. So, I personally don't believe there's anything wrong with it. Is it in a way promoting real leather because of the look? I'm not convinced it does, people are looking for alternatives and those who don't, don't. I remember how happy it made me when I found out there was something like vegetarian tuna. I totally missed the taste of fish. People also believe that when someone becomes a vegetarian they do it because they don't care for the taste, it's not like that. I care about the taste but not enough to let other creatures be killed for me to eat. I can't live on a diet of soybeans. I would like to be vegan, but I'm not sure I'm fully there yet. I mostly cut eating pure eggs and milk from my diet and also yoghurt, especially because I can no longer stand the idea of where they come from and what it is. I still eat it sometimes when it's in a product and I do eat cheese but try to minimize it whenever it's not a vegetarian cheese product.
I love to learn about more members being vegetarian/vegan around here. It's always a nice thing. I just think that whatever you think is right you should do. My parents aren't vegetarians either, but they decided to have meatless food a few times a week. I'm not going to smash them for eating meat. My brother did become a parttime vegetarian awhile after me and is now raising his kids that way. We should all do the best we can to find a balance between healthy and happy.
Actually, that's the very reason I first became a vegetarian — the taste and texture of meat just grossed me out as a kid. Eventually other reasons, like animal rights and personal feelings about eating animals came into play, but at first it was mostly me being a picky eater.
Every now and again, someone will suggest a veggie burger or some sort of synthetic meat-like substance to me thinking that I must be secretly craving the stuff and hoping to find a substitute. That might be the case for others, but for me, nope — gross.
As for leather, I don't like using it, but there's really no good, readily available substitute. I've never seen anything like non-leather hiking boots, for example. There are just no synthetic materials that hold up as well and are as comfortable as leather. I try to avoid leather, but this is one area where practicality has forced some compromises on me.
Really interesting. Were there other things you preferred, did you also not like fish for example? Most people don't like some meats like pig or turkey. There was this girl I worked with who refused to eat pigs because she thought they were the most intelligent animals. (for me that's not a good enough reason to not eat one)
In that case she should try cannibalism. Where I am an intelligent human is a rarity.

she did enjoy taxidermy and had an obsession with death and satan
I grew up on a cattle and sheep ranch. We also had a few pigs, and they are surprisingly intelligent.
Sheep, for example, don't seem to understand much — even as they're about to be slaughtered, they don't quite know what's happening. They only seem to know something is seriously wrong after their throats have been cut and they're gasping for air and sucking blood into their lungs. Sorry, but yes, that's how sheep are slaughtered (life on a ranch). Their hearts need to pump as much blood as possible out of their bodies before they die or the flavor of the meat is compromised. Letting them bleed to death is the most efficient means of doing that.
Pigs seem to get it, though. Not many people have heard a pig scream for its life and seen the terror on its face, but it's something I've seen and heard many times. One of the best ways to kill a pig, by the way, is with a bullet to the head. I don't remember my dad ever cutting a pig's throat. Again, this was my upbringing on a typical Utah rural ranch, and it all contributes to why I don't eat meat.