Wishing everyone a sweet day and sending a little bundle of love across the net

Love my GDF Fam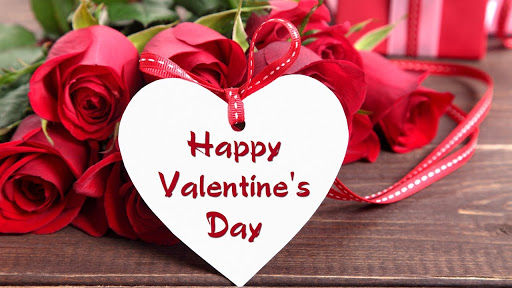 Happy Valentine's Day, and Happy Friday!
Happy Valentines Day RKK!!! Eat chocolate!
I have my obligatory little box of Russell Stover mixed Chocolates

We don't over indulge in Valentine chocolate until tomorrow when it's 70% off

LOLOL!
Right??? We were eating the 70% off Xmas chocolate in the office up until last week, I'm saying NO to Valentines candy. I'm so freaking addicted to sugar, one bite and I can feel the cravings start.
LMAO! My boss JUST walked in with a Whitman's Sampler for me. Sonovaaaa. I guess I shouldn't have bitched and moaned about it all morning



My wife and I don't make too big a deal of Valentine's Day. A nice home-cooked meal (we both enjoy cooking) and a nice bottle of wine is it. I'll periodically pick up one of Trader Joe's $10 bouquets for her when it's not Valentine's Day.
Ahahaha!!


and that looks awesome Steve!

We got little lamb chops on sale so that is going to be our V-Day treat

Happy Valentine's Day!
We decided not to go out for dinner, as I'm not too fond of busy restaurants. So I bought some nice steaks and cooked dinner at home. Winning.
I got home from work and Mrs. Just-B was making cookies. As good as they might be, we're still ordering take-out pizza.
I got everyone candy. A day later, so it's discounted.