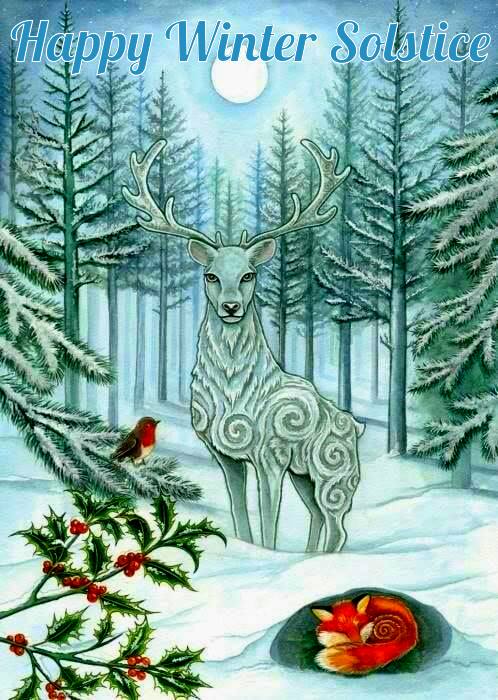 To all us "North Hemi" folks

We've made it this far … we can get through Winter lol

YAY!!!
Days getting longer!
Are you all going out to view the great conjunction tonight? Should be visible somewhere right after sunset for a few hours. Real low to the horizon so we're going up to what's known as Walmart Mountain as soon as I get home (they cut the top off a hill to build a store and you can see for miles up there.)
https://www.nasa.gov/feature/the-great-conjunction-of-jupiter-and-saturn
I'm glad you said something about the great conjunction. I had not heard about this, but I'll definitely check it out.
We always give the sky stuff a shot. But 9 times out of 10 it's so overcast we can't see a thing

… but we will try

First you have to dig a hole through all that snow!
They'll move apart for the next few days too. I saw it Friday when they were pretty close, close enough to draw your attention to them and that was kinda cool too!
Yah lol

btw … our plow guy quit after the second pass. I guess having it easy over the last few years since he started lulled him into a false sense of reality. I'm sure he was overwhelmed and just didn't have the equipment or the know how to move it. What he needed was a way to be able to remove some… not just push it to the side. We take up an entire block. A huge parking lot full of cars, sidewalks all around and up to each of the 12 entrances.
We had to wait until Saturday to get mail and packages since no one could access the building. The owners were scrambling to try and find a new plow guy in the middle of a hot mess … or cold mess as it were

Boy, you could hear the folks swearing up a storm as they were trudging through the snow trying to get out. It was such a mess. The poor maintenance guy came with his personal, little snow blower trying to make at least a path for everyone. This was one of those times I was super glad I didn't have to venture out.
Sounds like you got the "nephew with photoshop" plow guy, LOL.
lmaooo … for sure

Toronto is downright boring in comparison. A little rain here, a little flurry there, overcast sky, this or that side of freezing. Move along now, nothing to see here.
Today is killing me. The forecast is for an unseasonably warm 58 degrees and sunshine. I just opened the door; the air smells so good, and you can just tell it's going to be gorgeous. Unfortunately, I'm too busy with work to be able to get out and enjoy it (i.e. go for a bike ride).
Still, it's better than the alternative:
No work
No good weather
No work and no good weather
I've been watching each evening for the past couple of weeks when clouds allowed it. I had my telescope out over the weekend and Callisto — one of Jupiter's moons — actually appeared closer to Saturn than it did to Jupiter. Of course it's just an alignment illusion, but still interesting in that a visual conjunction this close of the two largest planets only occurs every several hundred years.
You know what? Thank you! I needed a quick attitude adjustment.
Love the days are getting longer!! Merry Solstice & Conjunction! I hope to see it but it's supposed to be overcast all day so we'll see.
It's been pretty clear here the last few nights. Tonight; covered in the stuff!!
There is also a meteor shower for the next few nights too. We have just missed the Geminids, which can have a few corkers, though not usually as spectacular as summer's perseids. The one for the next few nights is Ursids. Hopefully some of us will get to see it.
Happy sky watching later.
I've mentioned this before, but I own a couple of houses: one here in the city and the other out in the country where I grew up.
This past weekend, like most weekends, I drove there. This time I found the furnace no longer working. It's been getting down in the upper teens (Fahrenheit) there over the past week and the house was frozen. I'm waiting for the heating/plumbing guy to get back to me today on the damage, but I'm expecting a plumbing nightmare with frozen cracked pipes and faucets. Agggghhhh!
I HATE WINTER!
On the plus side, the rattlesnakes are hibernating.
There's always a silver lining, I guess.


@Just-B Oh man, that sucks. Sorry to hear that.