Hi everyone! Perhaps this is a weird post, but I don't know where else to turn.
Back in 2015, before I studied graphic design formally, I would use Photoshop to prepare images for my amateur screenprinting art practice. It was the way my art school teacher taught me in the mid 2000s. I would do the following:
Image Mode > Grayscale
Image Mode > Bitmap
Output: ? (I can't honestly remember)
Method: Use Halftone Screen
Halftone Screen Frequency: I would experiment here, anywhere from 15-50 dpi depending on the image, my poster size, etc, and also with lines, dots, and diamonds
I would get results like this Bowie grid (made in 2015). This is actually a screenprint with some washout/burn issues, burned from a digital positive I made in Photoshop, but you can still see it has that classic halftone look from the years before computers.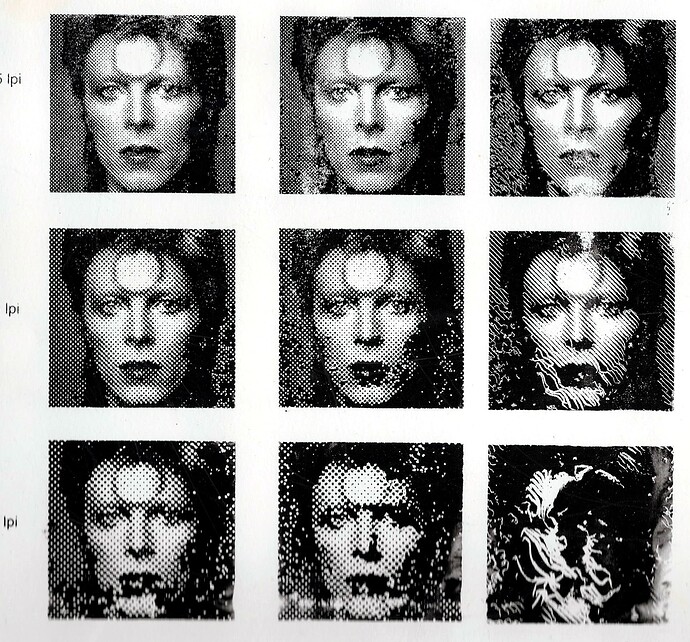 Fast-forward to today: I haven't done much halftoning since my screenprinting days, and I don't think I paid attention if I was ever taught this graphic design school (2016-2018) because I felt like I already had the skills. However, when I try to use Photoshop today to get similar results, I feel like the halftone bitmap results look far inferior…much more "digital". I'm doing the same steps that I did 6 years ago…I feel a little crazy.