Hello,
So it's not the first time I encounter this issue so I thought i'd just ask cause it seems like my brain cannot quite comprehend it.
Is it normal if I see a somewhat large white gap between my design and the bleed marks when I export to pdf (example below)?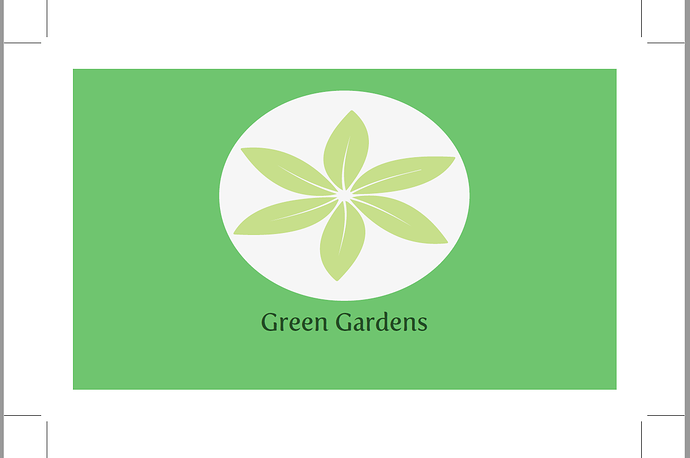 It seems to me that I had it set up wrong, shouldn't it be closer? Here is what I wanted to do and the preset I entered:
*Business Card, 3.5 inches by 2 inches
*Got told bleed for business cards was usually 0.125 inches on all sides
*"When setting up your document in Illustrator or InDesign, you should include the bleed and slug in your document setup. For a standard 3.5 x 2 inch business card with bleed, your document size would be 3.625 x 2.125 inches. This will allow for the 0.125 inch bleed on all sides."
*So I did set up my document to be 3.625 x 2.125 inches and added 0.125 inch bleed on all sides alongside it.
Did I do something wrong? Is it really necessary to add the 0.125 inches in width and height to my document?
I just can't quite comprehend it so maybe there's nothing wrong with what I did but can't be sure.
Thanks in advance!